Many ministries use Pledges or Pledge Drives, which are generally fundraising campaigns, that encourage people to commit to make donations towards a specific cause and goal. Pledge Drives are a wonderful way to foster stewardship within your organization and encourage consistent giving from your donors.
Once you have identified your fundraising campaign, use these steps to implement and launch a Digital Pledge Drive:


How to Create a Pledge Drive
1. Create a Fund: from the Fund Management page, click +Add, select Fund, then complete the applicable fields in the Edit Fund box. Be sure to Save. Note: you can also create a Pledge Drive using an existing fund.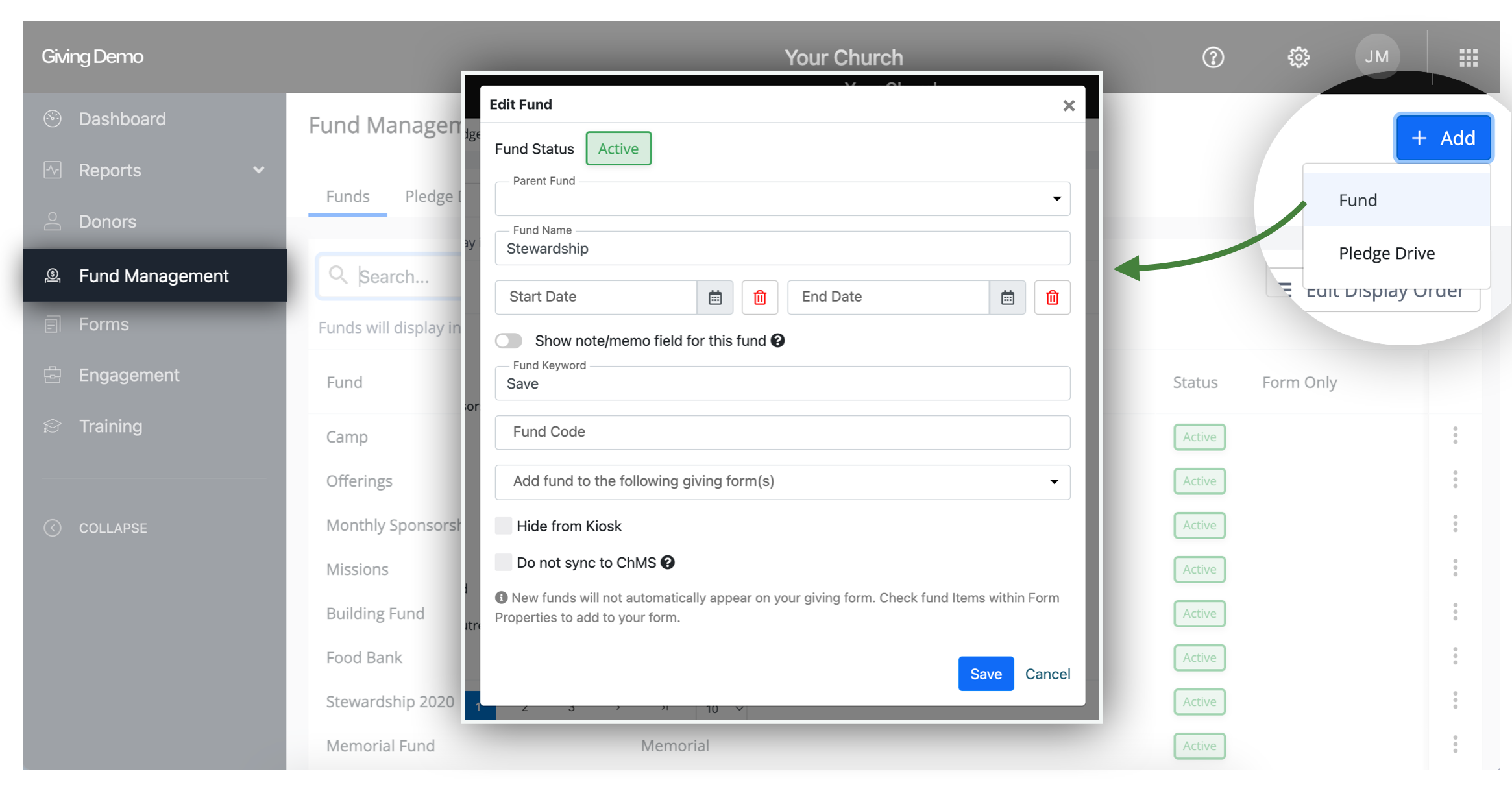 2. Add a Pledge Drive: Switching to the Pledge Drive tab, click +Add, select Pledge Drive, then complete the applicable fields in the Add Pledge Drive box. Click Save.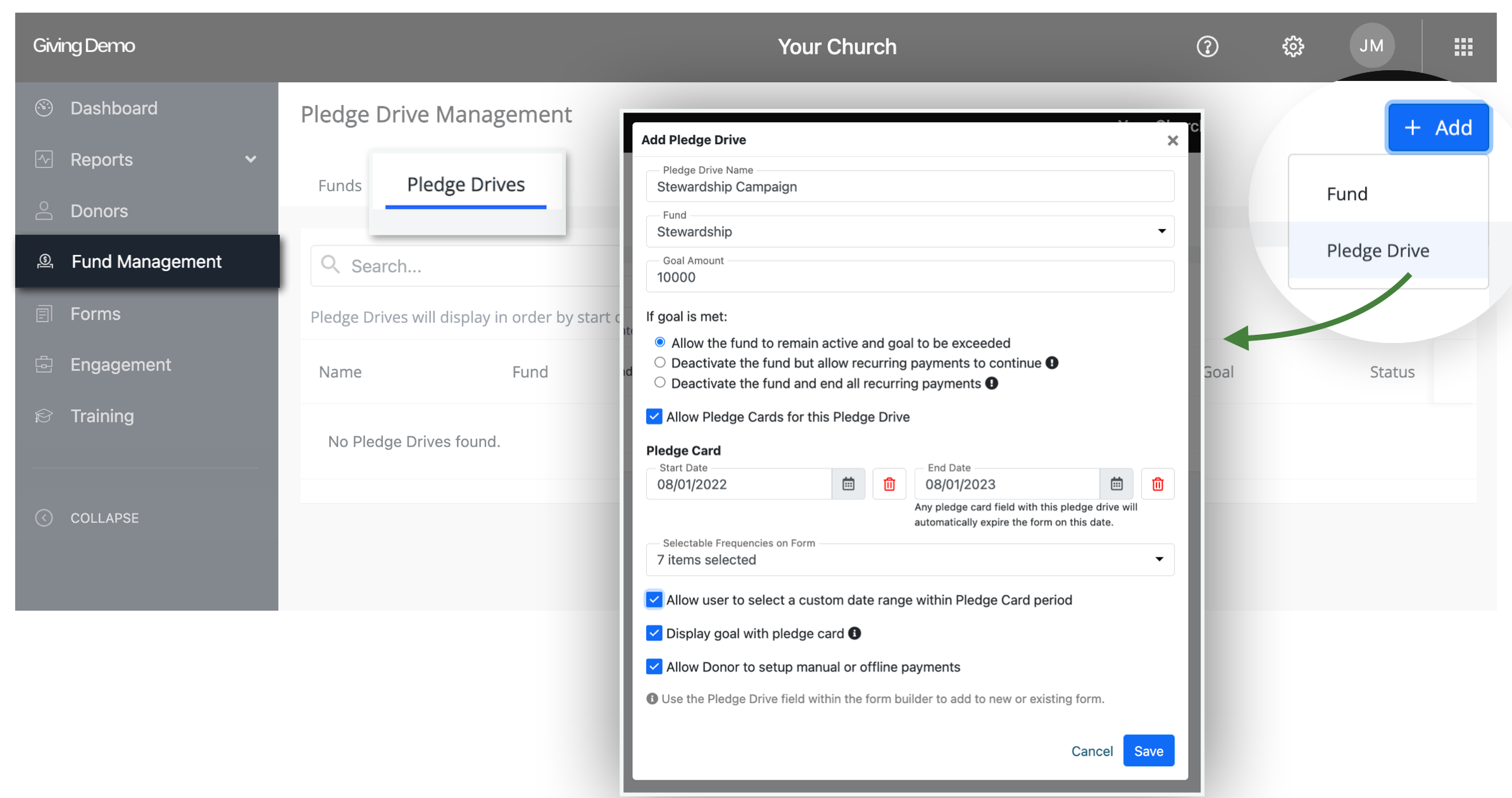 Once your Pledge Drive is saved, it is time to create a Pledge Card to begin receiving donations.
---
How to Create a Pledge Card
1. Create a Pledge Card Form: From the Forms Manager, click +Create New Form, select the Pledge Drive template, name your form, then click Start Building Form.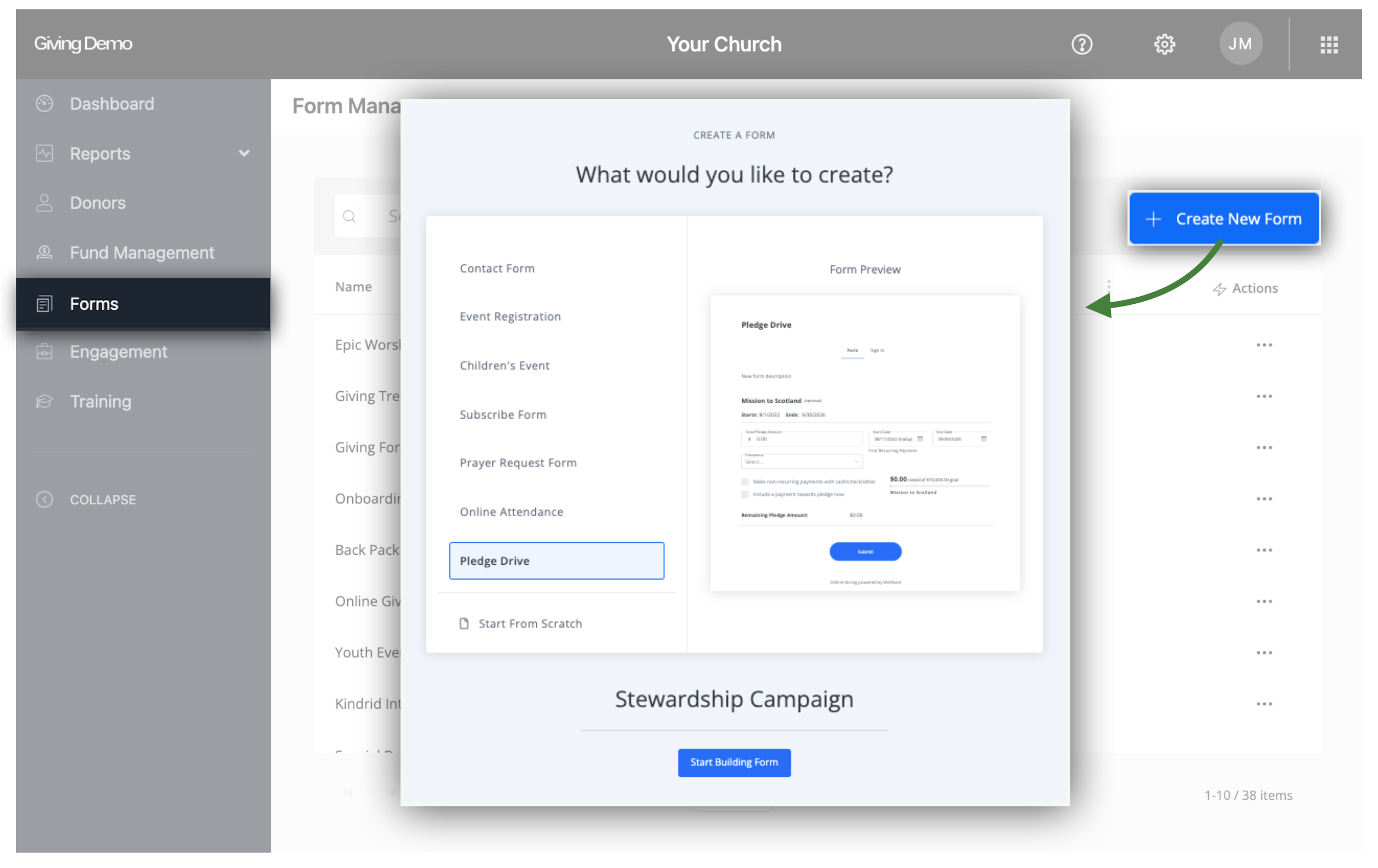 2. Connect Pledge Drive to the Pledge Card: Once the Form builder opens, you'll need to Configure the Pledge Card Field by clicking the gear wheel in the top right corner of that field, then select your coordinating Pledge Drive from the dropdown menu in the Field Properties box. Double check your preferred Validation, then click Done.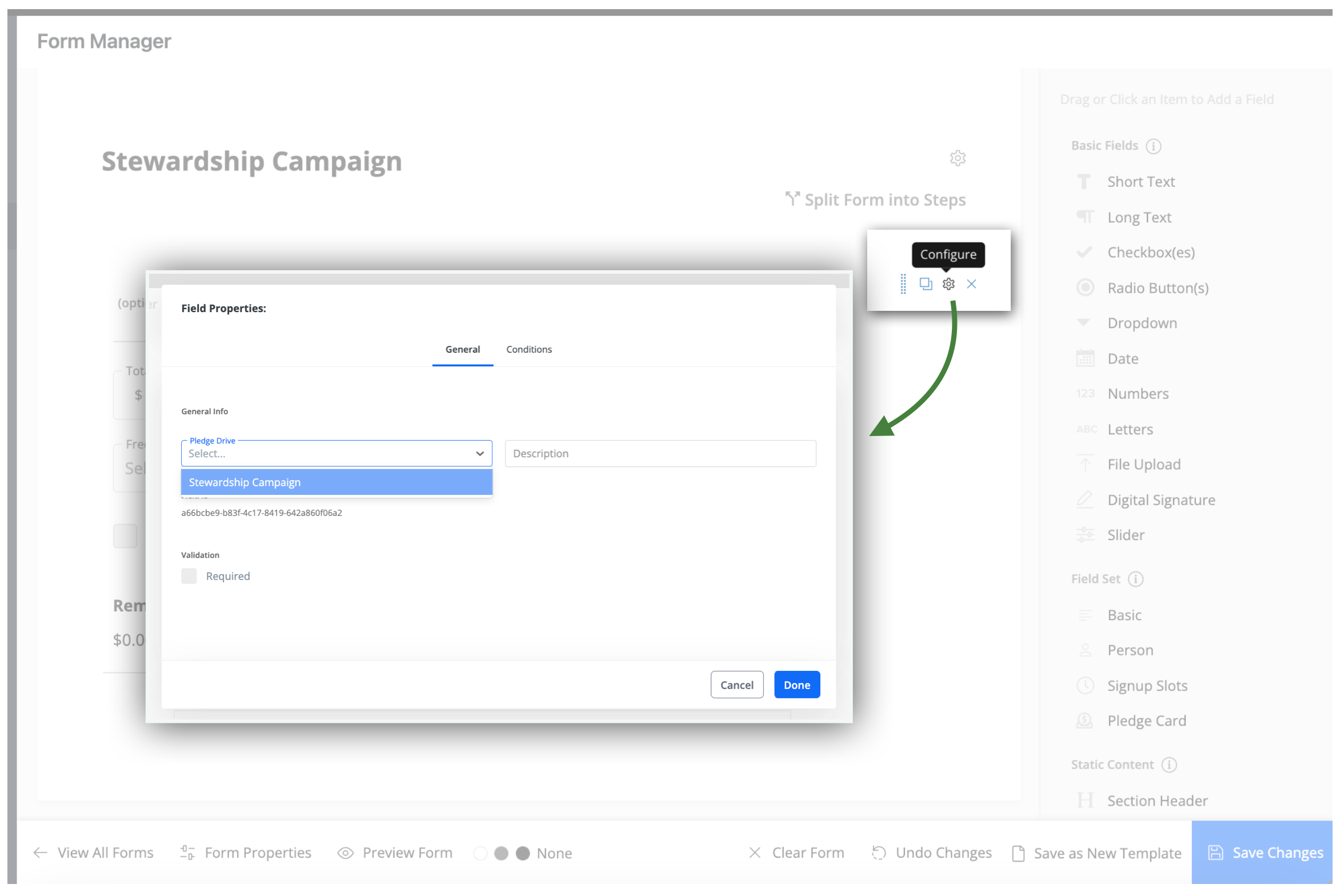 3. Customize your Pledge Card: There are many customization options for Forms. To find out how to add a header image, change fonts, colors and more, click here.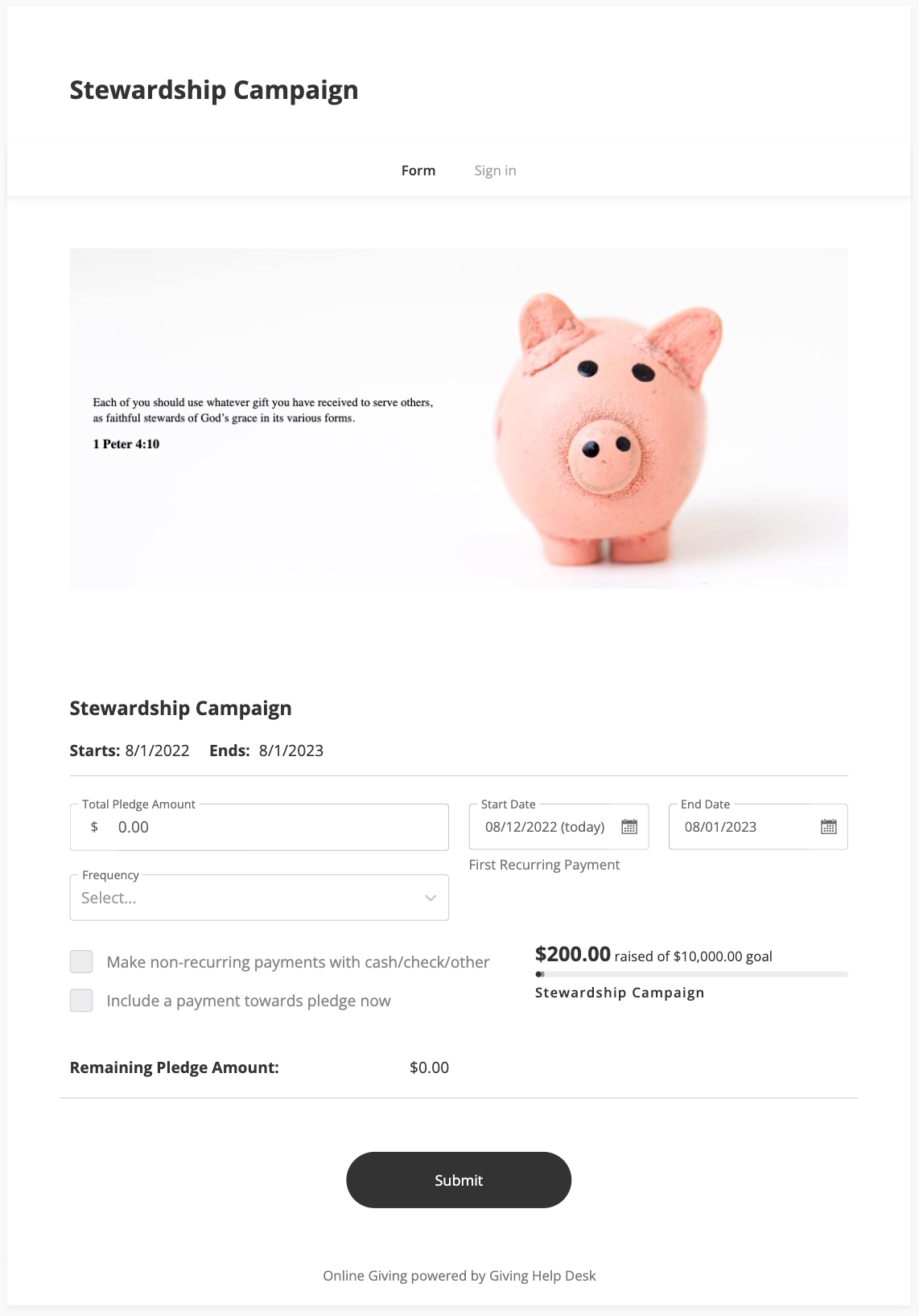 4. Publicize your Pledge Card Form: For best practices on how to share and publicize your form, click here.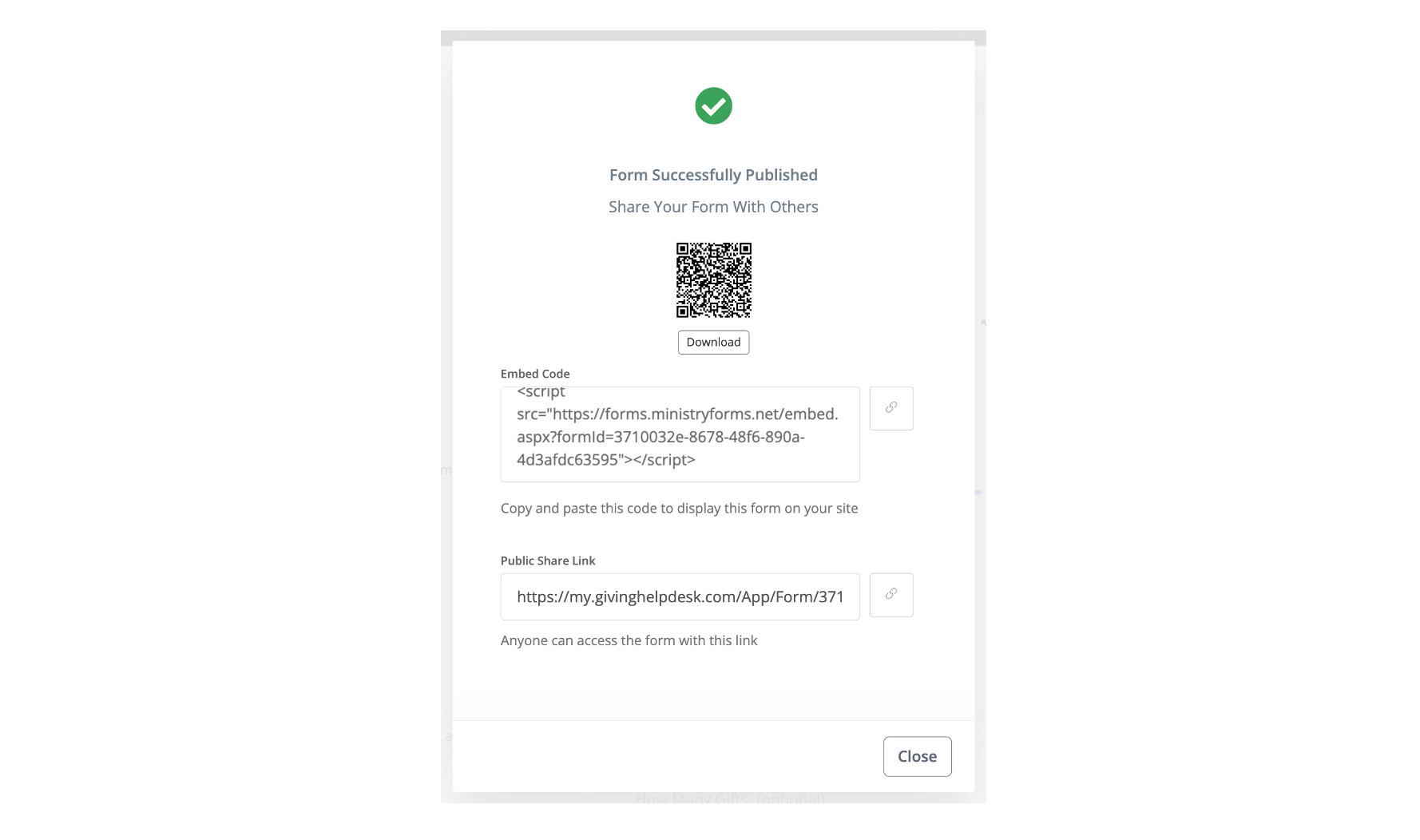 ---
Pledge Drive Reporting
You'll be able to monitor the progress of your Pledge Drives from the Pledges tab in the Reports submenu. Like all other reports, you'll be able to filter, sort, export and more.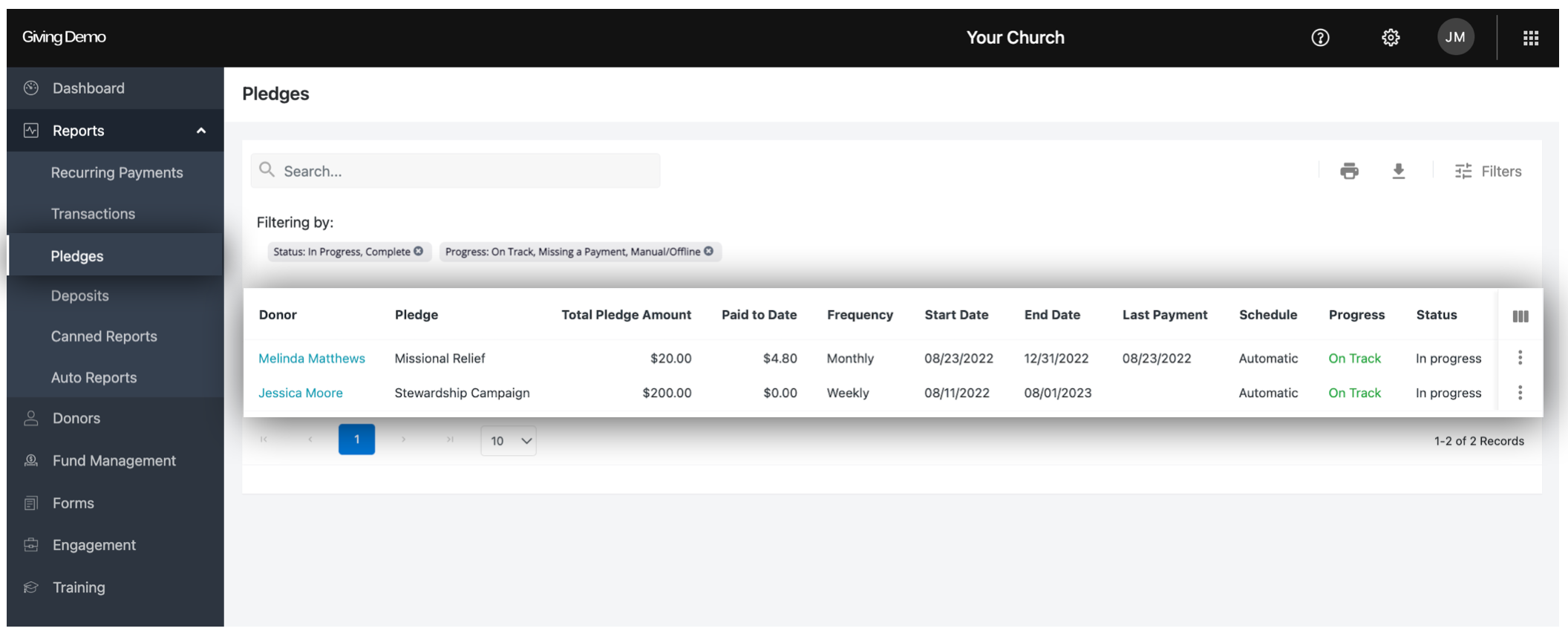 Additionally, you can select a donor's name to see their giving schedule, as well as modify the gift and schedule on their behalf.
Donors can also view and edit their Pledge schedule from their Giver Account.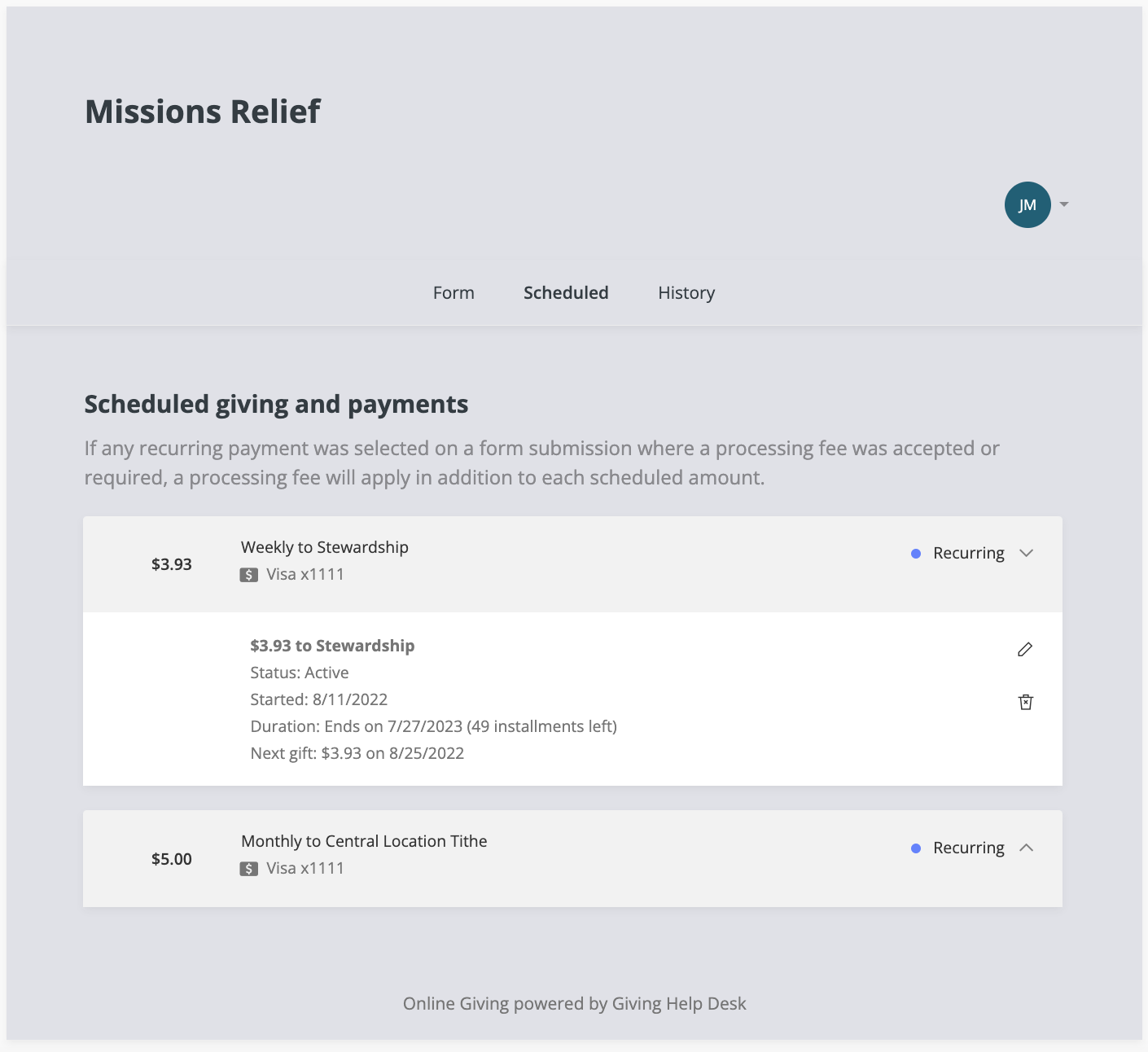 Updated