Tailor your Giving Platform Account to your Organization Type.
Every church, ministry, and NPO is unique. When setting up your account, you'll have the option to customize your organization type and some of the terminology within the platform to match your overall organizational culture.
Navigate to the Gear ⚙️ Icon general settings menu at the top right of your screen, then select the Settings card from the tile menu.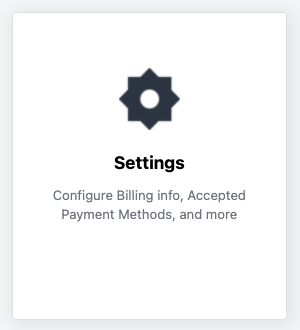 Organization Settings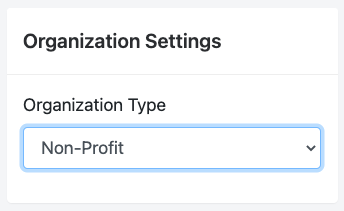 Locate your Organization Settings on this page. You'll be able to select from Non-Profit or Church. If you select Church, you will also be asked your Typical Weekly Attendance. These details will not only allow our Teams to serve you better, but they also dictate the available Role selections when you're adding Managers to your account.
Please Note: Managers is a separate section in your Gear ⚙️ Icon general settings menu. Once you finish setting up these Organization Settings, consider adding managers with tailored permission settings based on their role at your church or NPO. Teamwork makes the dream work!
Giving Platform Terminology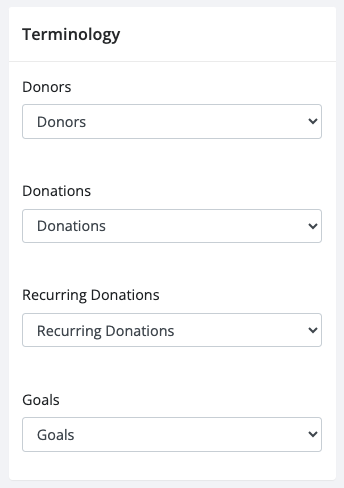 You can also adjust terminology within your giving platform to match the language at your church or organization.

Adjusting Donors, Donations, and Recurring Donations will visually impact the left navigation menu in your Manager Portal.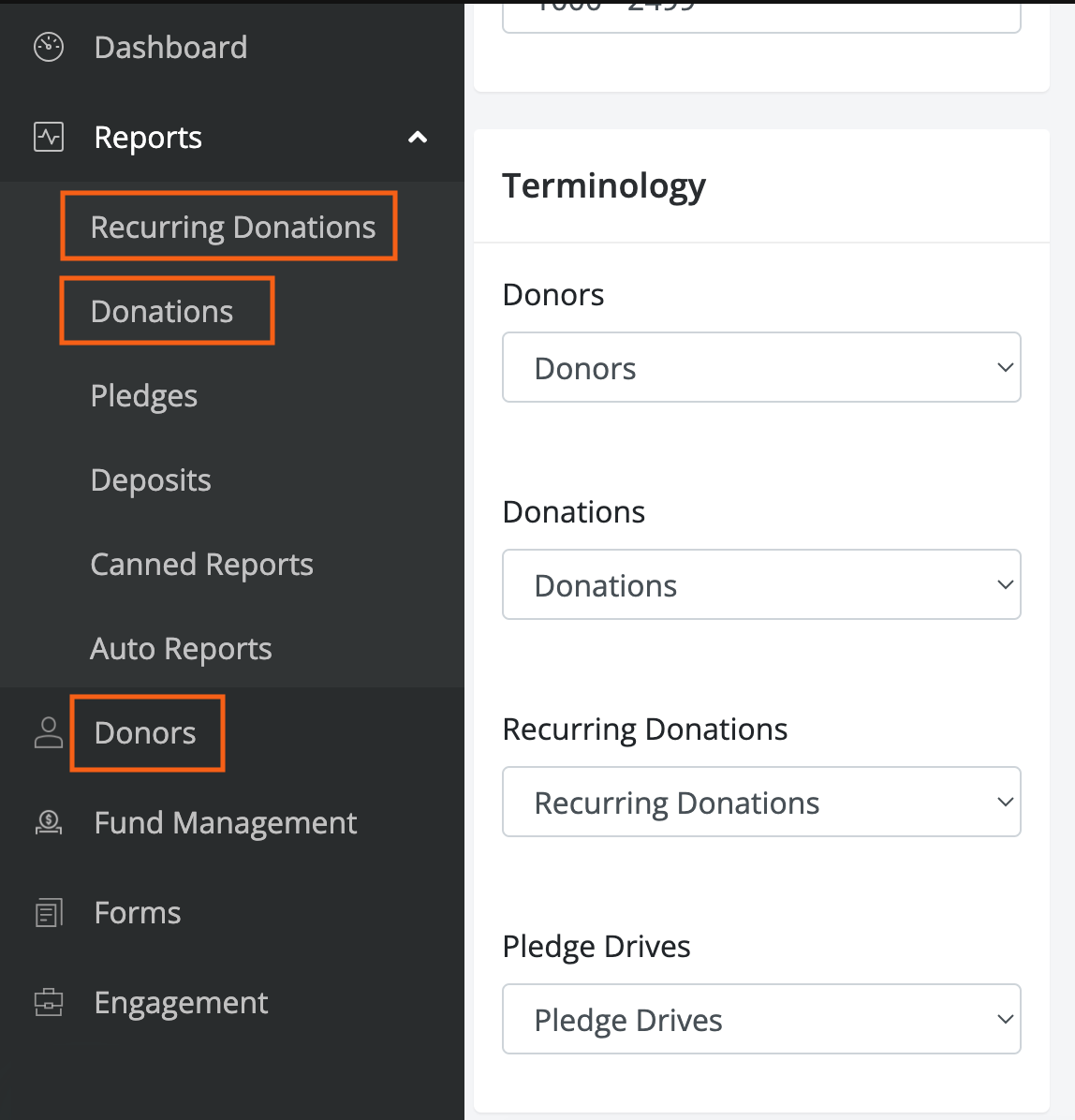 Goals/Pledges/Campaigns will impact your Fund Management menu options. Find out more about Pledges, Goals and Campaigns here.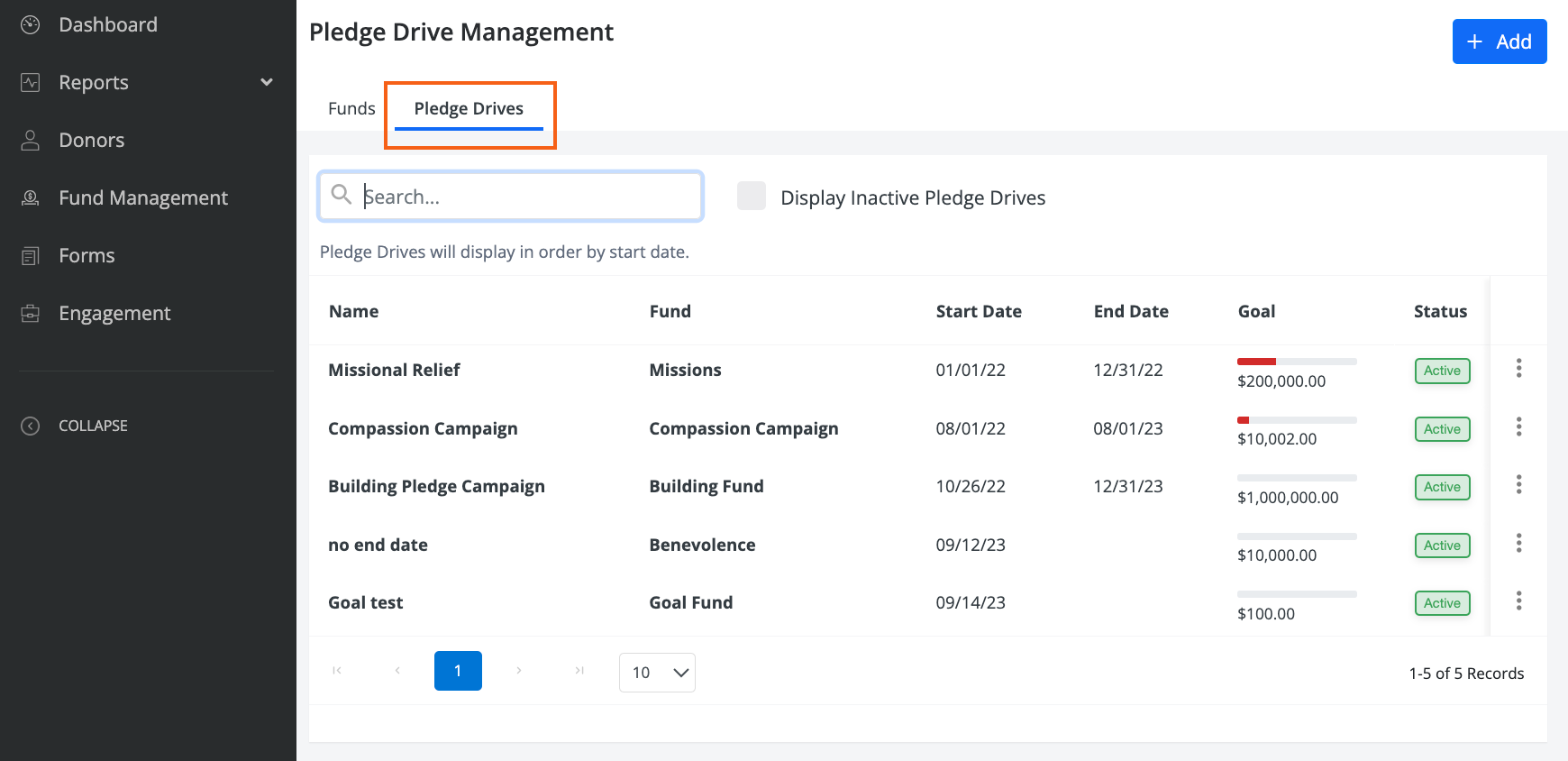 Keep in mind that these changes are on the administrative side within the Giving Manager portal. Find out how to customize your Donor (or People or Member 😉) facing forms here.
Updated