Learn about our optional Locations feature & if it is right for your Ministry.
What is Campus and Location Management?
Our Locations feature is a great solution for churches that have multiple campuses (even virtual campuses) or ministry organizations that have multiple entities or chapters. Enabling Locations is beneficial if your ministry:
-requires separate Giving Fund/Forms
-requires separate depository Bank Accounts
-serves different types of givers/payers (Church and a Preschool, for example)
-needs more detailed reporting per location
How does the Locations feature work?
Giver Impact
When multiple Locations are utilized, your primary giving portal acts as a filter. Whether givers go to give via your website, text, or mobile app, they will first be prompted to select their location from a landing page, before being directed to the correlating giving form.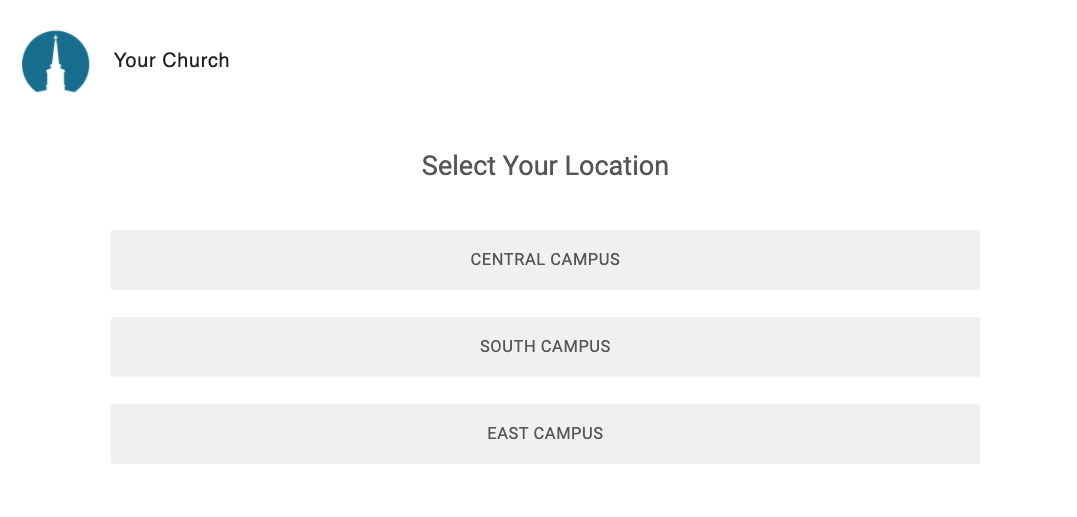 Once a giver has initially selected their location, their gifts will automatically be tied to that location moving forward unless they (or an admin) change it in their Giver Profile.
Reporting Impact
In your reporting, Transactions will now be tied to a location for your convenience. Note: you may need to add the Locations column to your report view.

A location will also appear in Donor's profile (once it has been selected) and can be edited at anytime.

How to add Locations
This complimentary feature can, and should be tailored to your organization's needs; therefore, the Locations feature is added to your account by one of our expert Team members by request. Please schedule a quick Setup call below.
---
Updated