Your default giving form, "Give Now," is intentionally simple. In attempts to remove barriers to generosity, all the donor will see initially is a field to select a fund or designation and a field to enter a gift amount. Once a donor enters a gift amount, the payment fields will appear so they can complete their transaction. Short & Sweet!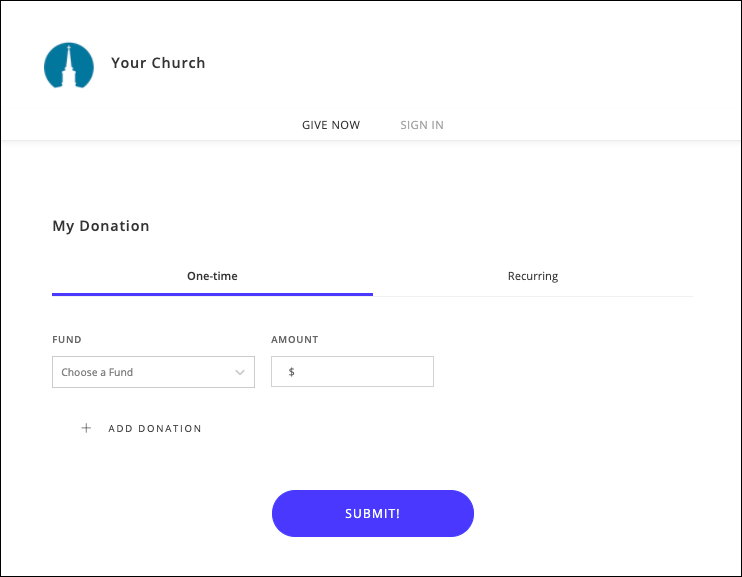 However, we realize that not all ministries are created equal, and we want your giving form to reflect your culture of generosity!
Here are some parts of the form you might consider customizing:
Here are a couple of examples of a giving forms that have "had a little work done."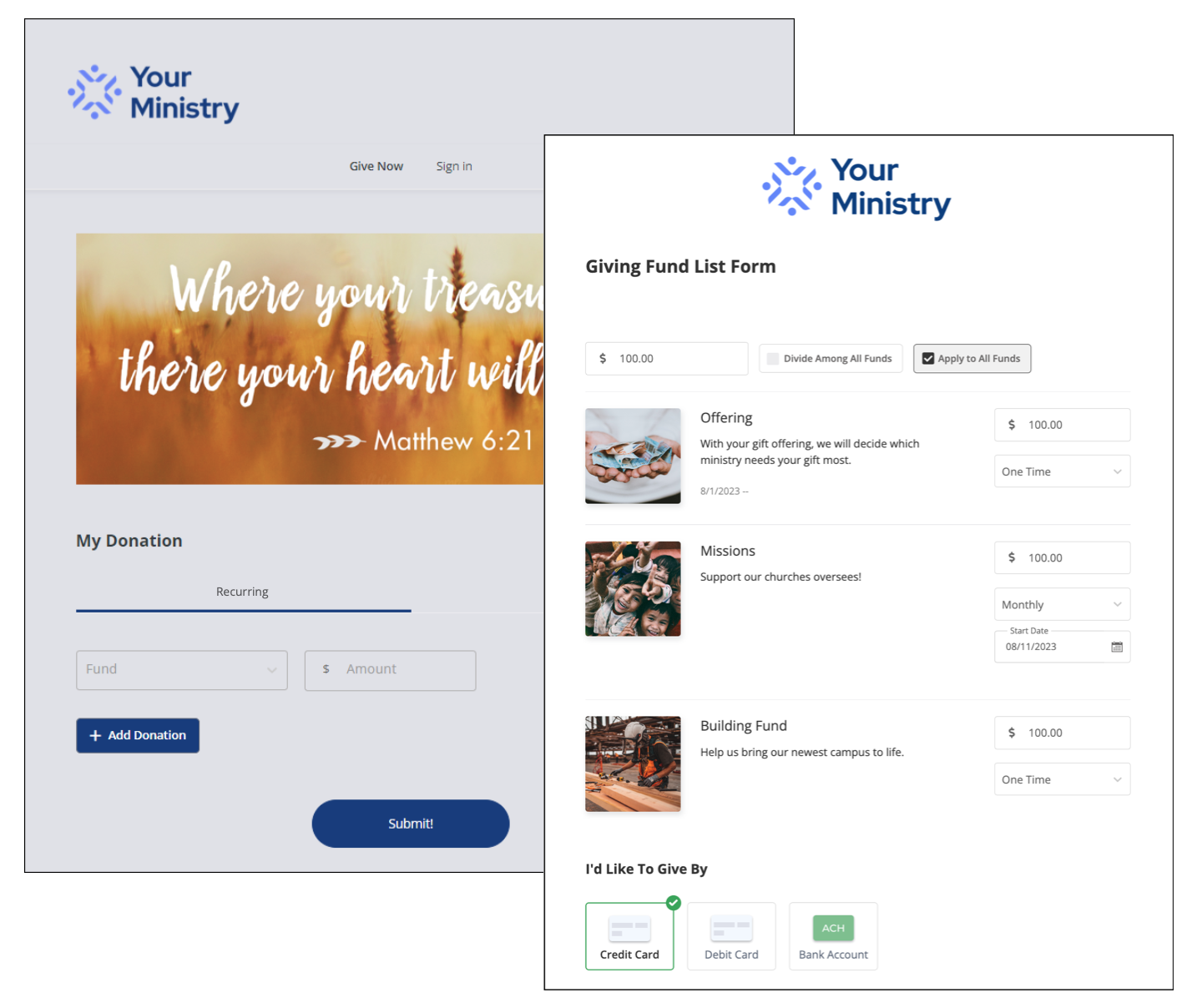 Updated