Once you've added the Funds (or Designations) that your Givers can give to in the Fund Manager, we'll need to make them visible on your Primary Giving Form.
Head to your Form Manager: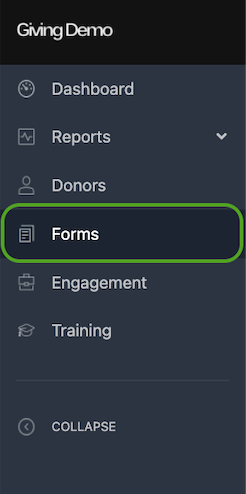 Once in your Form Manager, select your primary Giving Form from the list of forms. Select the form by clicking on the Form Name.
Note: If you are still in the initial setup phase of your account, this will likely be your only form, and it will be called "Give Now".

There are so many customization options for Forms, however, the purpose of this article is to add funds to your existing Fund Dropdown options, so let's stay focused! 🧐
To the right side of the words My Donation there are four icons: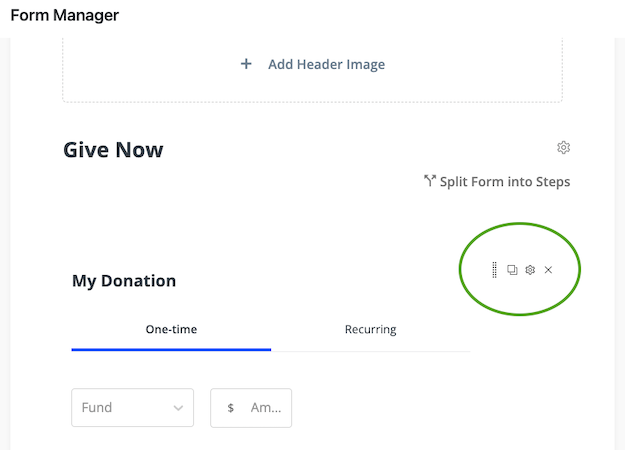 Select the ⚙️ gear icon to Configure this field with the following options: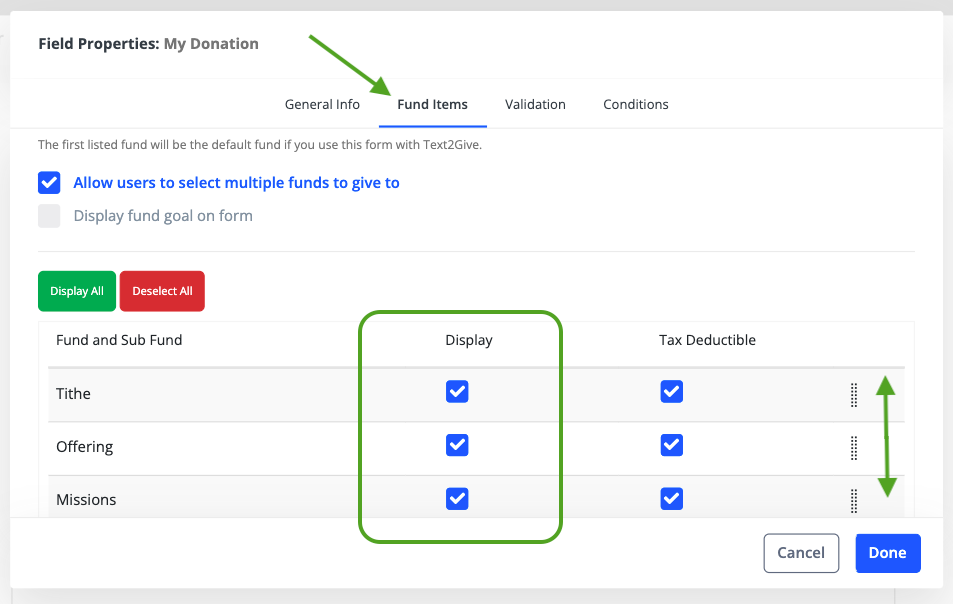 Select the Fund Items tab from the top. Check the boxes for the Funds you'd like to display on your dropdown menu. You can also reorder funds by using the Move Icon to the far right of each fund line.
Once you've selected your funds, and you're satisfied with the order, click Done.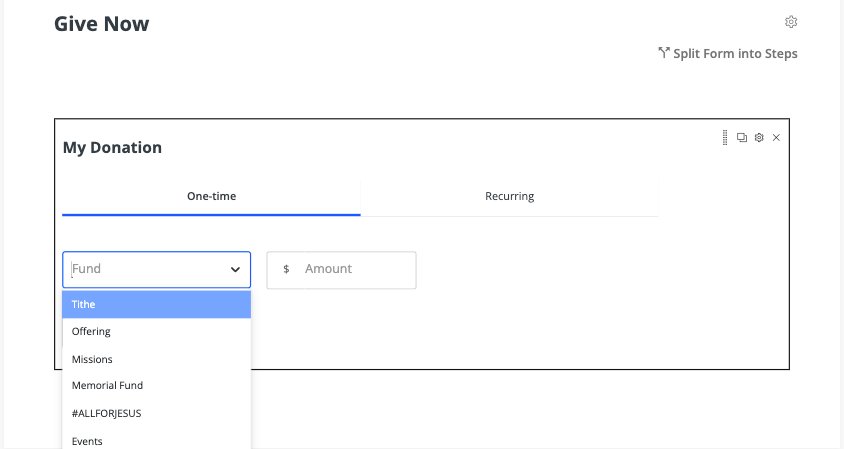 All your selected funds should now appear on your dropdown. From here, be sure to Save & Publish your form changes in the bottom right hand corner.

Updated