Adding or removing locations & utilizing campus-specific Funds and Forms.
Once the Locations feature has been added to your account, managing your settings is simple.
To access Location Management, click the Gear ⚙️ Wheel at the top right of your admin portal, then find the Locations card.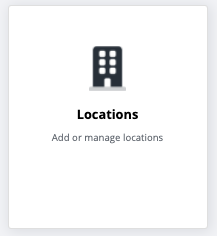 From the Locations Manager, you can:
Adding or Removing Locations
1. To add a new Location, click + Add New Location

2. Enter your new location name, select which Form you'd like to associate with the new Location, and upload a logo, if desired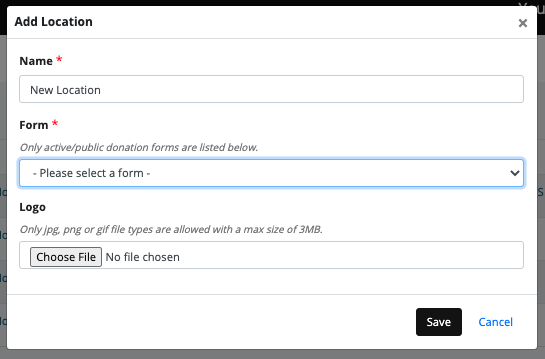 3. Click Save and you're done!
To remove or edit a location, click the the 3-dots to the far right of that location to select an action.

---

💡Pro Tip:
As you continue customizing your Location preferences, consider utilizing unique Funds and separate Forms for each Location.
As a reminder:
Below is an example of multiple Locations utilizing campus-specific Funds and Forms.

In Location Management, notice the Portal Address' are different:

Those different Portal Address' reflect three unique giving Forms shown below in the Form Manager:

When clicking the primary giving portal link, givers will be prompted to choose a Location from the selection landing page, then directed to the unique giving form you've created and connected.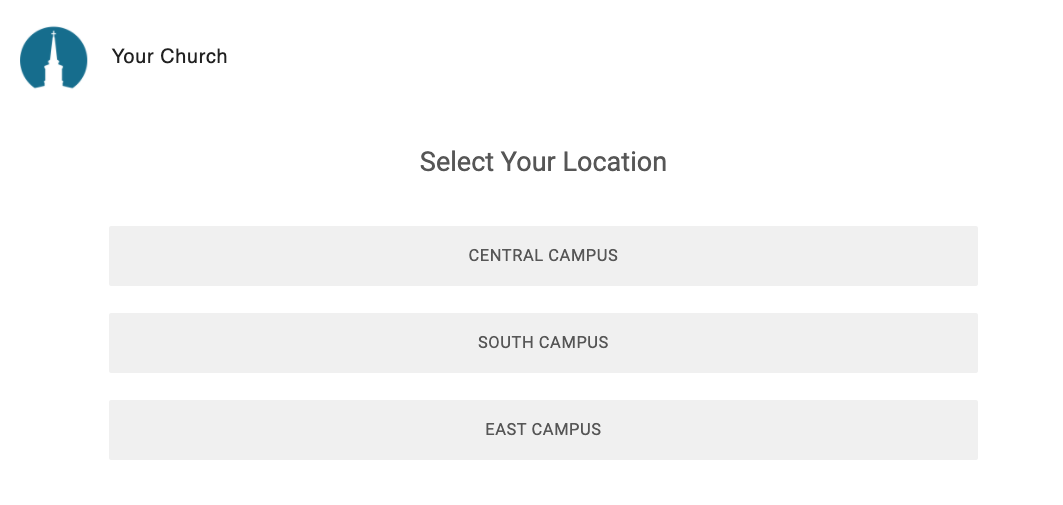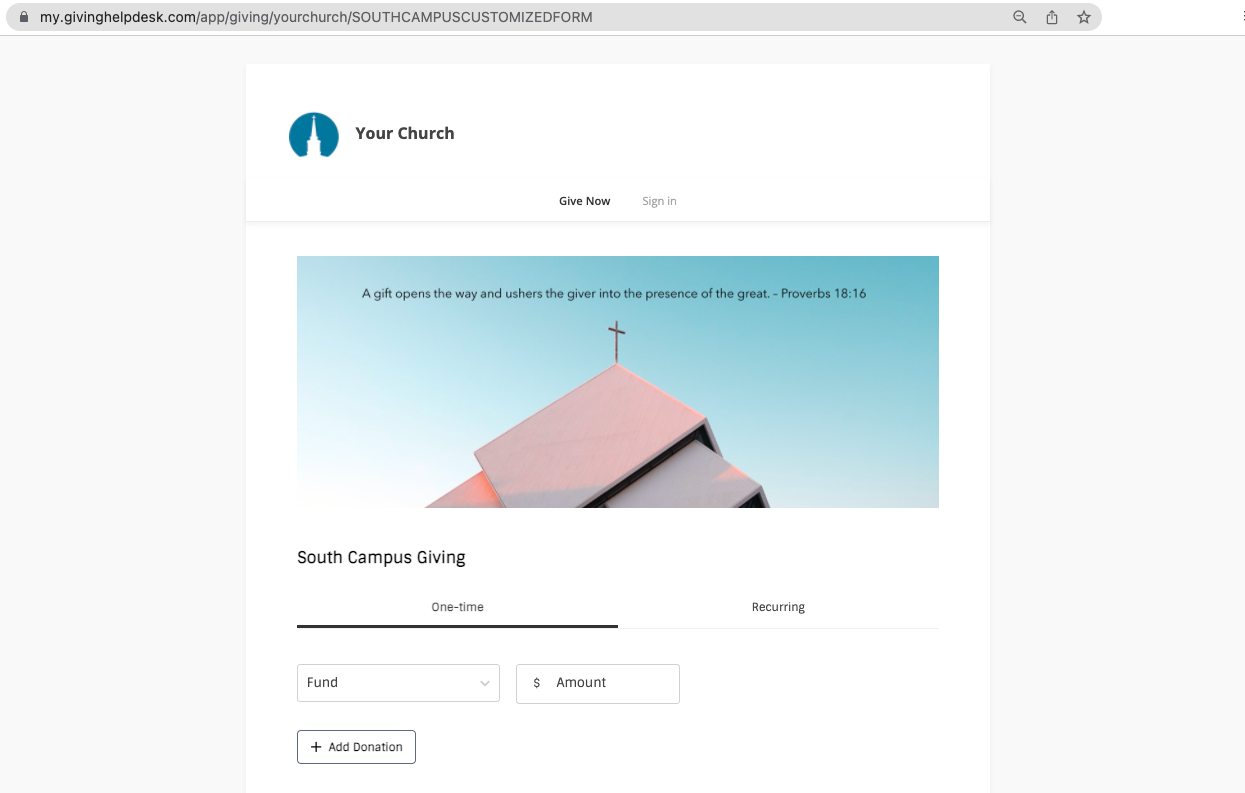 Furthermore, if a giver selects the "South Campus", unique Funds will appear for the South Campus in the Fund Dropdown menu: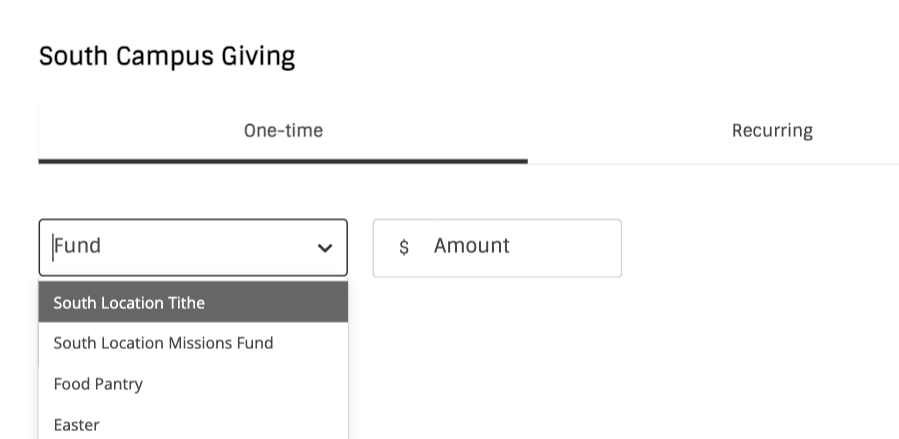 If a giver selects the "Central Campus," those location-specific Funds will appear in the Fund dropdown instead: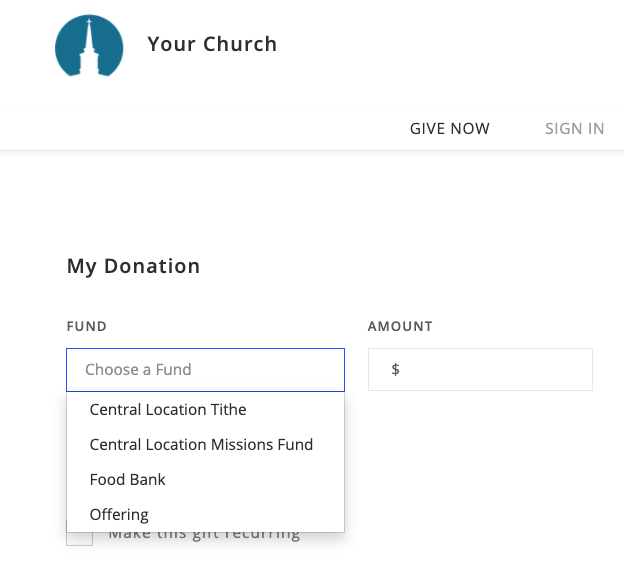 Although the Forms represent the same ministry, the two examples above are different Forms, uniquely created to meet the needs of each Location.
---
Ready to try it?
Updated