How to create and delete managers, change permission settings, and select primary manager.
You likely have multiple leaders at your ministry who need to access your giving platform manager portal. Since your giving platform provides so much more than just a way to collect giving and provide reporting, consider recruiting some help from your Communications Team (to help you execute a great launch) or Event Staff (to help with registration forms). You can even limit each manager's permissions to ensure they do not access sensitive or confidential financial information. For security purposes, each person accessing your manager dashboard should have their own manager login.
From your Managers page, you can:
Access Managers
Navigate to your manager dashboard, click on the gear icon in the top right corner to access your primary account settings and select the Managers card.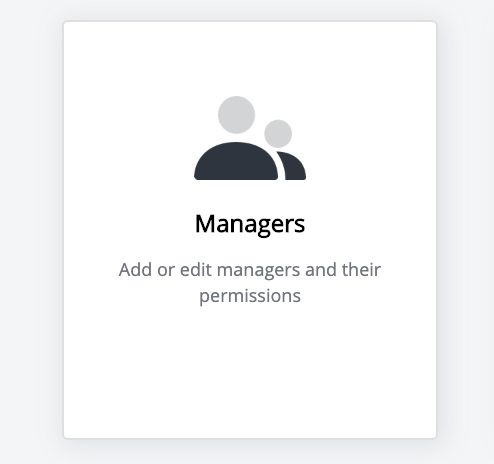 Updated