Use these resources to communicate this new way to give!
We understand making a church-wide change can be difficult. Don't worry-- we've got your back! Use these custom Engagement Materials to explain how ridiculously simple giving can be!
Announcement Slides
Sample Text Giving Announcement
Download the text-giving announcement slide template and customize it with your giving number!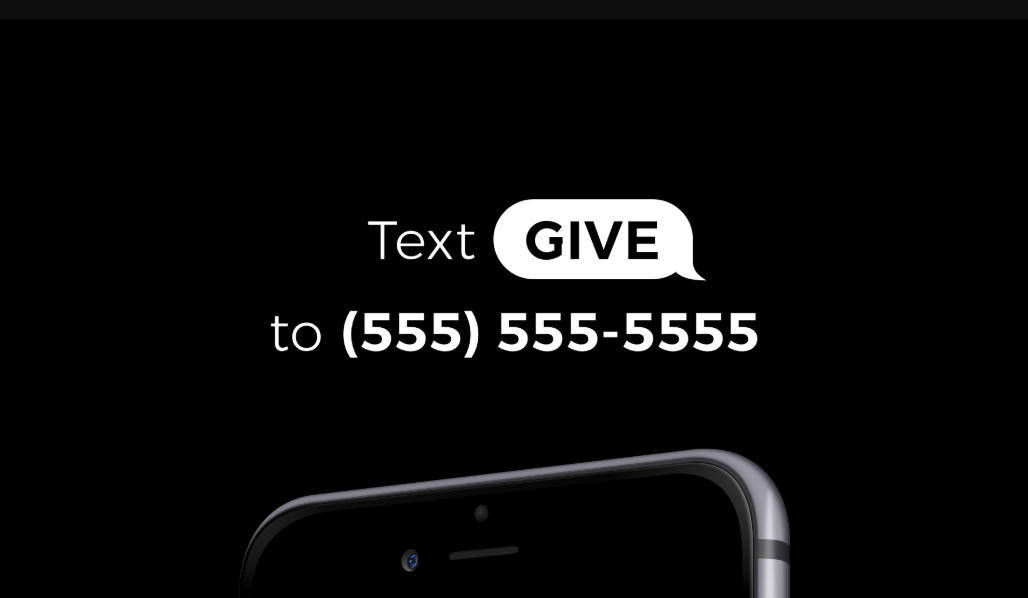 "How To Give" Slides
Customize this slide with your preferred scripture/quote and giving methods. Download template here.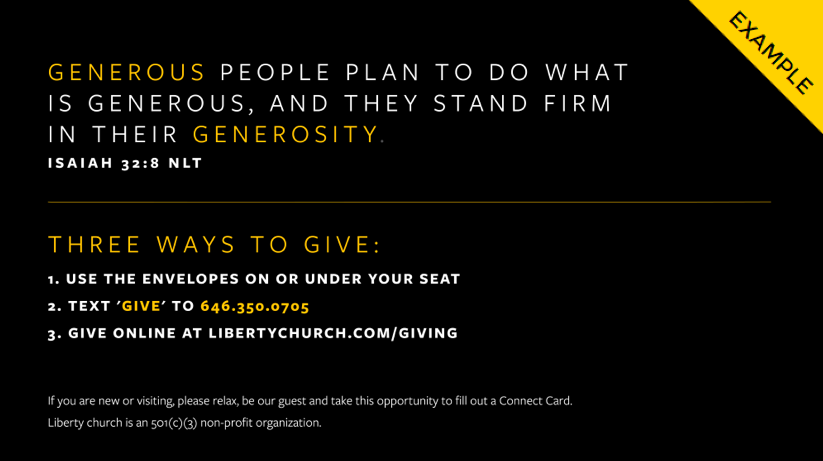 Launch Script
Need ideas for how to explain your giving platform to your givers? We wrote up a launch script based on what other ministry leaders found effective!
Awesome Engagement Examples
See how real churches have used slides, social media, bulletin inserts, and e-blasts to show their congregations ways to give.



Other Sample Launch Tools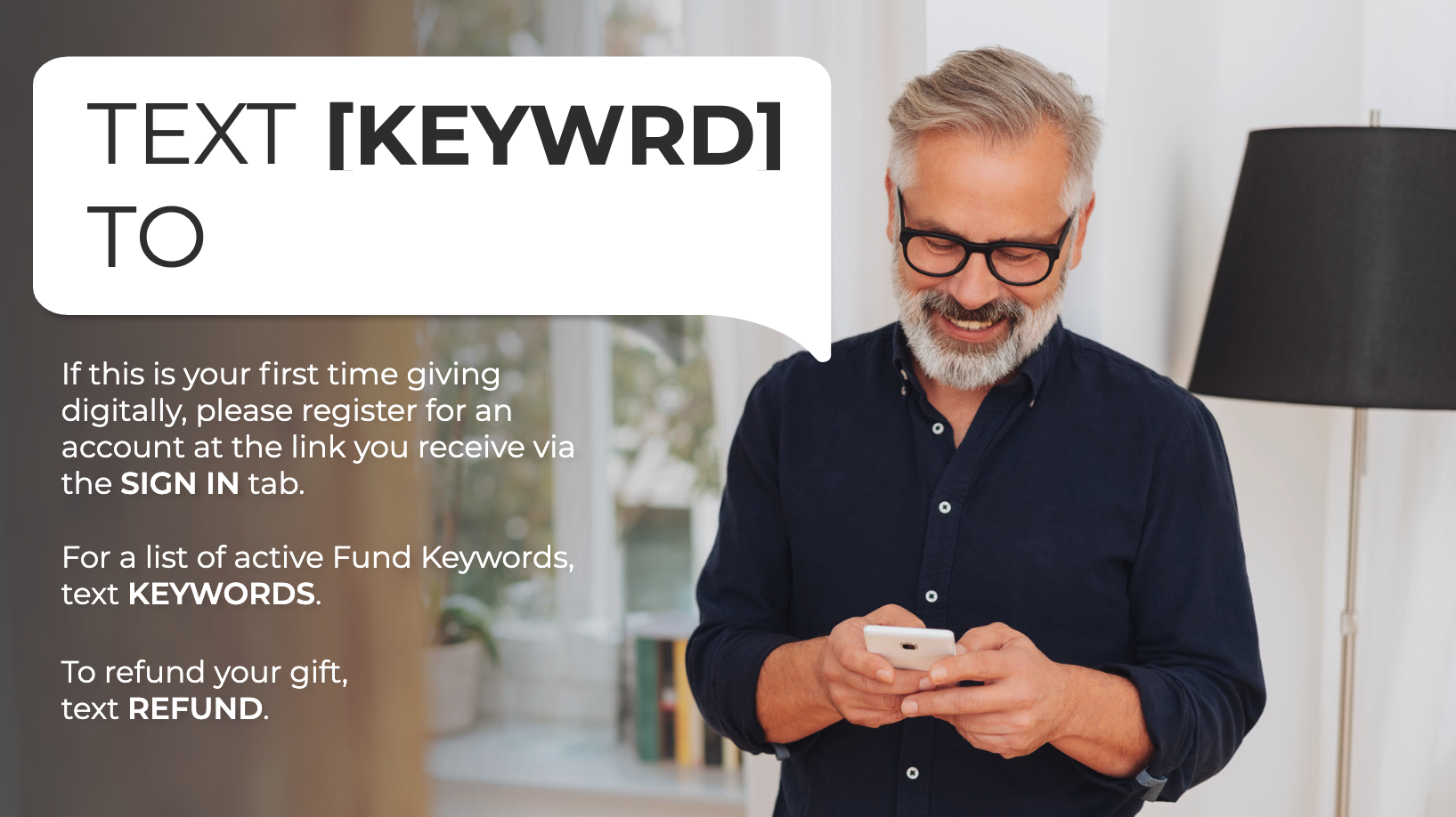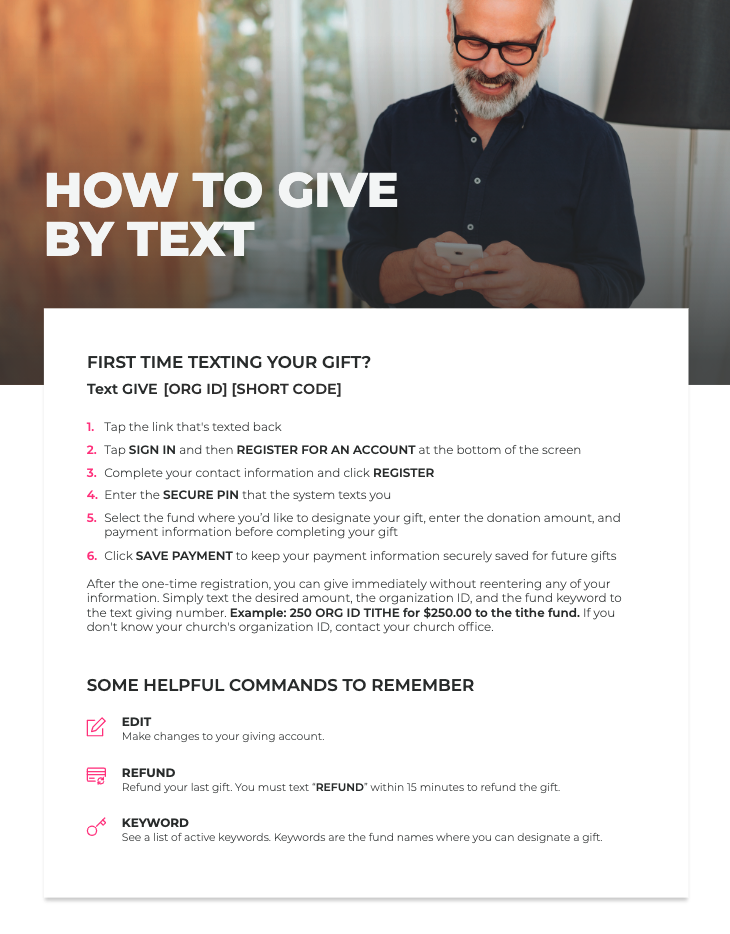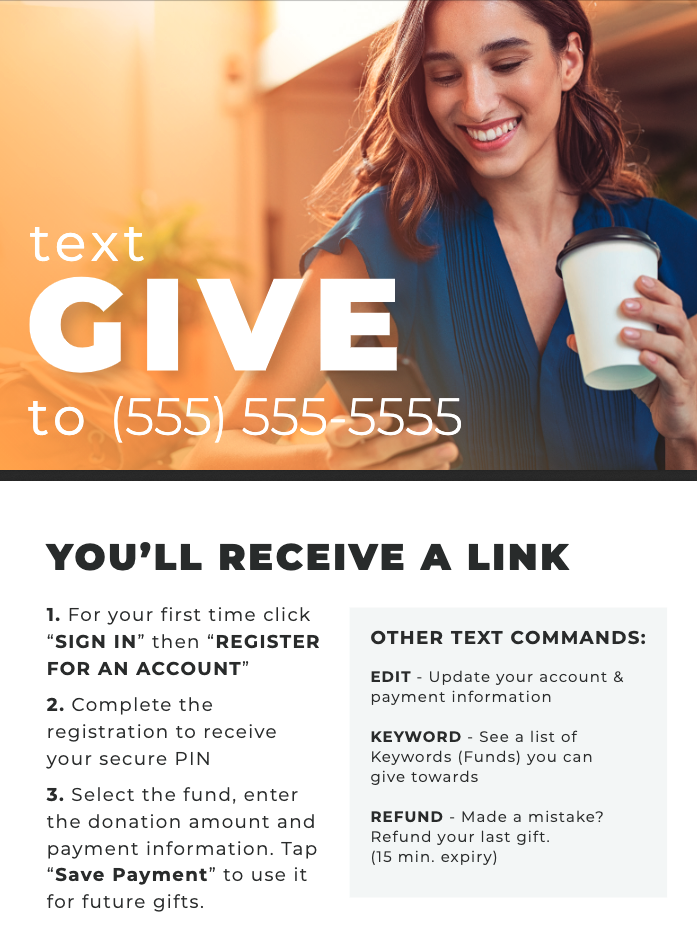 Updated