View, filter, and manage all recurring gifts in a single location.
Dive into your Recurring Gifts report to:
Filter Recurring Gifts by Processing Status or Period/Frequency

Saved Preferred Report Views

View Recurring Gift Details

Edit Recurring Gifts (Change fund designation, adjust gift amount, update payment profile)
Access Recurring Gifts
Navigate to your manager portal and select Recurring Gifts within the Reports tab in the left navigation pane.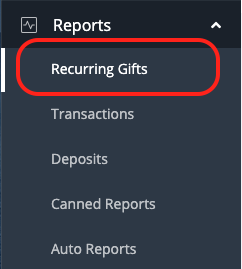 Filter Recurring Gifts
The default view will display status, created date, giver or donor name, location, gift amount, fund designation, frequency, last gift approval status, and giving source.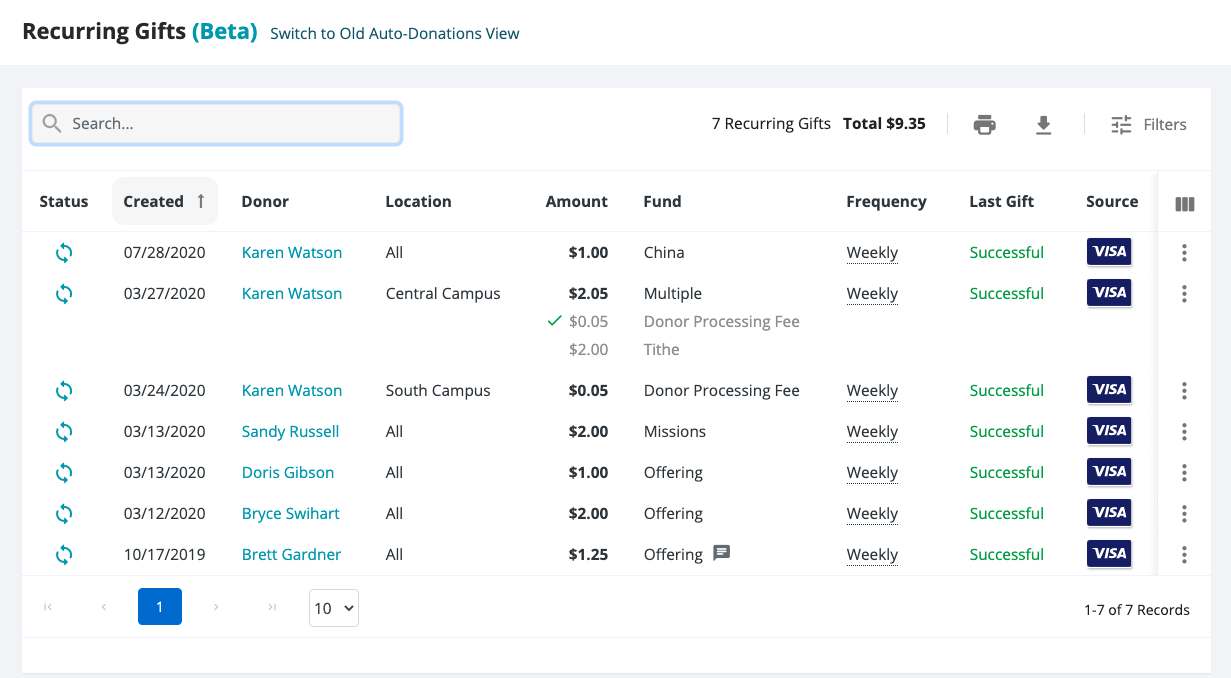 You may also customize your view by utilizing the Filter option and Column Selector.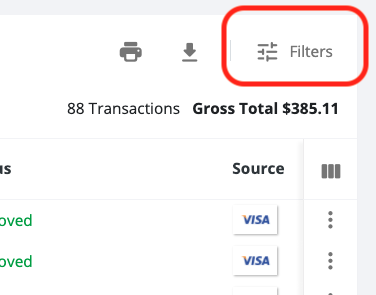 In the top right corner, click Filters to select a custom data set. You may filter by status, location, fund, frequency, and last gift.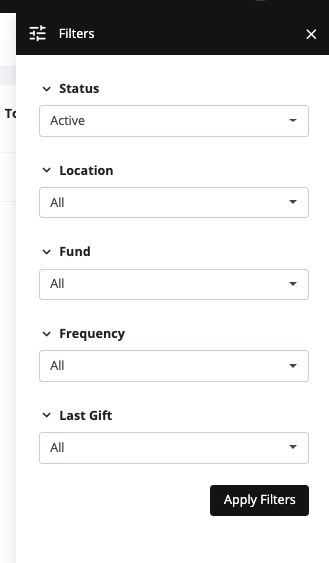 Additionally, using the Column Selector tool, you may customize the view of Filtered information.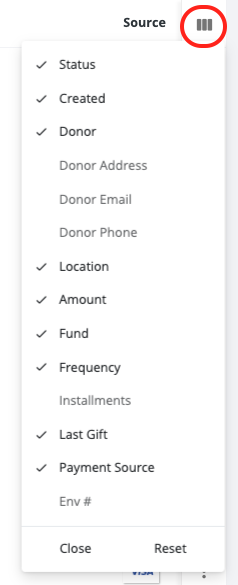 If you find yourself setting the same filters and column sort every time you view your recurring report, you can now save your preferred view.
Other features include Search (ex: use any giver name, or a fund, etc) or Export or Print transaction detail. Not ready to make the move? No problem! Click the Old Auto-Donations View link at the top of the screen to return to the previous Transaction page.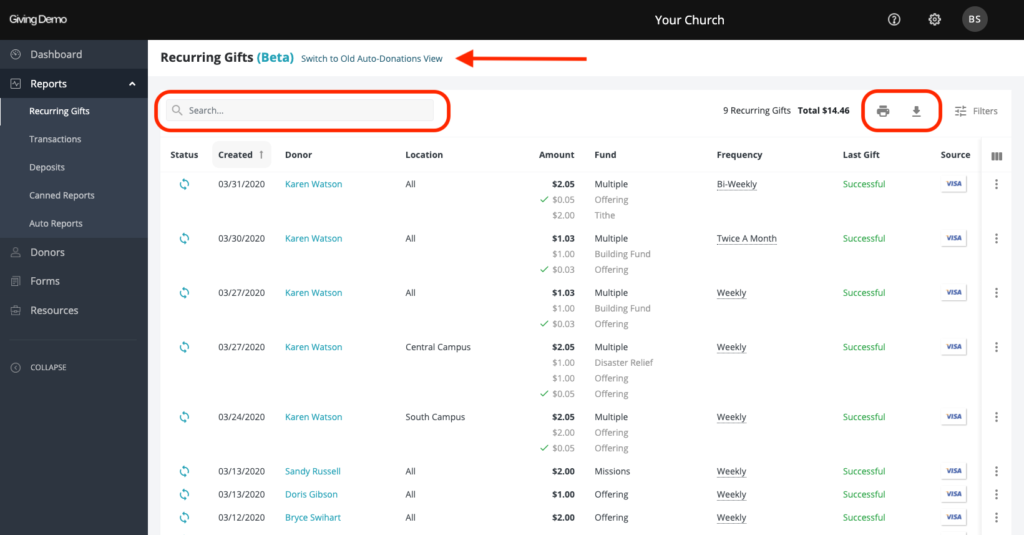 ---
Learn more about managing and modifying Recurring Gifts on behalf of givers.
Updated