Add or change the payment source for your organization's monthly fees.
Billing information refers to the card or bank account your organization uses to pay monthly fees. To learn more about monthly fees, contact Support.
Access Billing Information
Navigate to your manager dashboard. Click the Gear Icon (top banner) and select the Settings card from the tile menu.

Locate the Billing Settings section. This is where you'll view and manage your card and bank account information.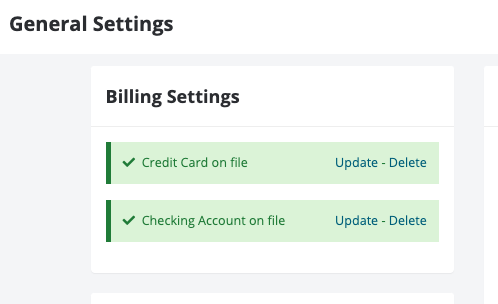 Update Billing Information
After locating your billing information...
Click Add / Update to make changes to your card or bank account on file.

Complete the fields in the pop-up window.

Click Save!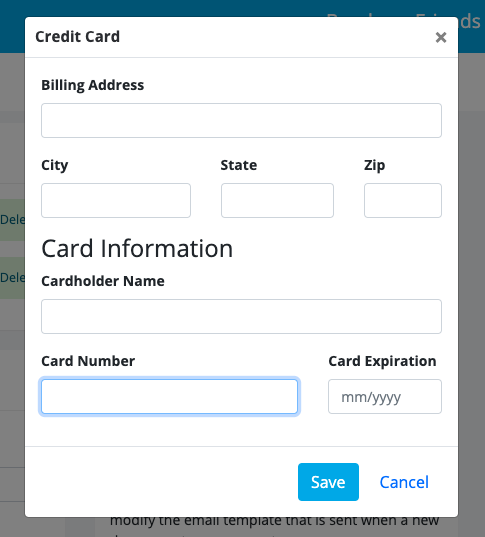 Note: If you change any of this information, or need help updating information not available on this page, please send us a message so we can make sure your account is updated accordingly.
Updated