Quickly view all synced gifts & payments from your giving account to your integrated ChMS.
Now that you've setup & mapped your to your ChMS, all transactions made through your Giving Account will automatically sync into your integrated ChMS. Your Sync Report is a complete list of all successful and attempted syncs to ensure no gift or payment slips through the cracks.
Access Your ChMS Sync Report
Navigate to your manager dashboard. Open your ChMS Integration, located in the main Settings ⚙️ Menu.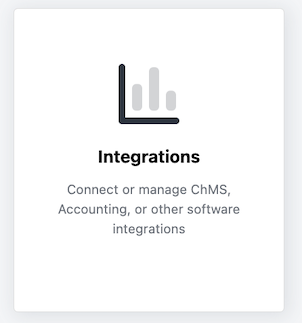 Click on the Sync Report tab.

You'll see a list of all Synced transactions within the selected time frame. You can Filter ChMS sync transactions by selecting the Filters icon at the top right.

There are some options to filter your report, such as Date Range and Submission Type. You can view only Errors if you'd like, and even filter by Error Type.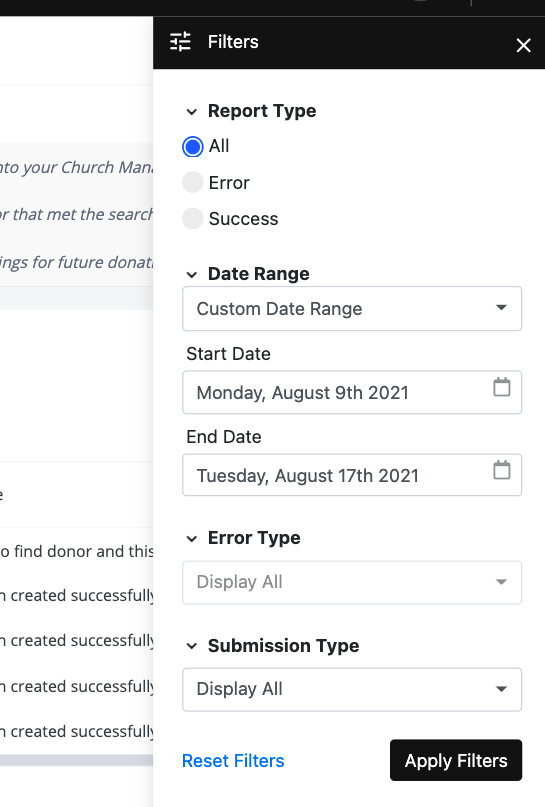 Once you've selected your report parameters, click Apply Filters.
Resolving ChMS Sync Errors
The Status column will specify if a transaction has synced successfully or not, and the Message column explains why the data didn't sync correctly.

By clicking the 3-dot ellipses in to the far right of the line item, you'll have a few options to resolve the error, and attempt to sync the transaction again.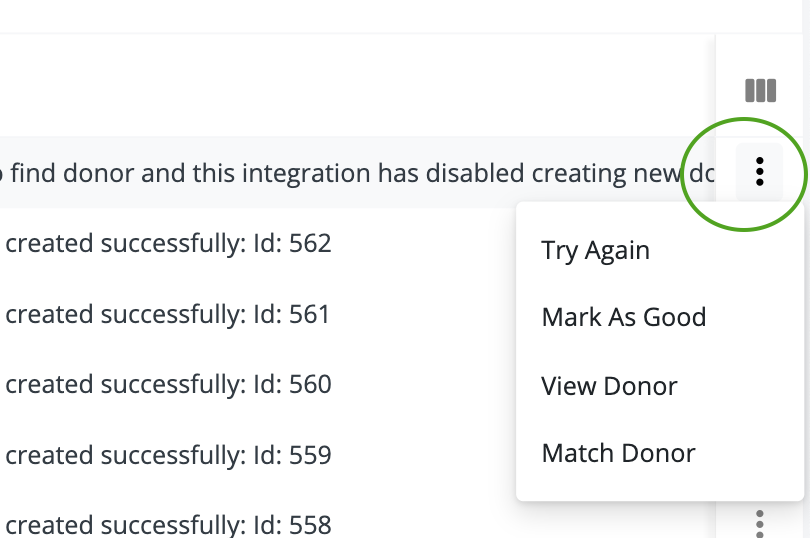 Try Again - Attempt to match the donor again.
Mark as Good - Removes the giver from the error report without taking further action
View Donor - Displays the giver's profile including contact information, payment methods, and past giving history
Match Donor - Attempt to link to a donor profile in your ChMS. When selected, your giving platform will provide a suggested match from records found in your ChMS. If you locate the correct donor, select the proposed donor and choose match.
Recommended Best Practice: Attempt to Match Donor first. This will sync the donor record in your giving platform to the donor record in your ChMS. After successfully matching, the donor will not automatically be removed from the list. Next, click Try Again. Because the donor was matched, their gift will now sync to ChMS.
Note: Selecting Mark As Good does not push the donor's profile or gift to ChMS. It simply removes the donor from the ChMS Sync Error Report.
Updated