Enable a reminder message to help new givers complete their first gift
There are a number of reasons why a first-time giver may start a gift but not complete it. By enabling the Giving Reminder, you can help a new giver finish a gift with a prompt and quick link back to your giving portal.
In the top right corner of your manager portal, click the Gear ⚙️ Icon to access your primary controls, and select the Settings card.
In the Giving Portal box, locate the Enable giving reminder option and check the box to activate.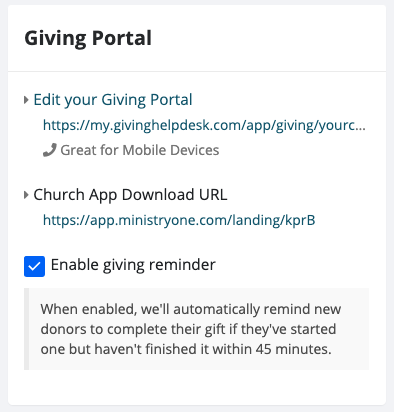 If enabled, new givers will receive a reminder via text or email, depending on how they first initiated their gift to help them remember to complete the process.

Email Reminder:


Text Reminder:

Updated