There are times when you will need to enter a donation for your donors. For example, a donor calls your organization and wants to make a contribution to you over the phone, or a response card or mailer asking for donations has been received with payment information. When you receive these requests, you can use our Virtual Terminal to input gifts on behalf of the donor!

Navigate to your primary account settings by clicking the ⚙️ symbol in the top right corner of your manager portal then select the Virtual Terminal card.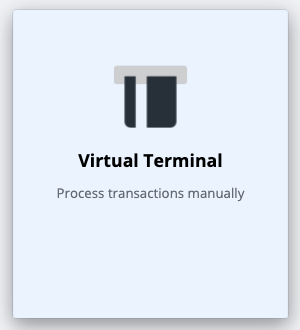 Complete the Virtual Terminal form:
Selection Location

Select Fund

Enter gift amount

Click Add a Designation if the giver would like to give to multiple funds

Add Comments, if necessary

Check the Recurring Transaction box, if the giver would like to initiate a recurring scheduled gift.
Continue by added the giver's contact information (or select an Existing Donor).
Finally, enter Payment Method and click Process Transaction.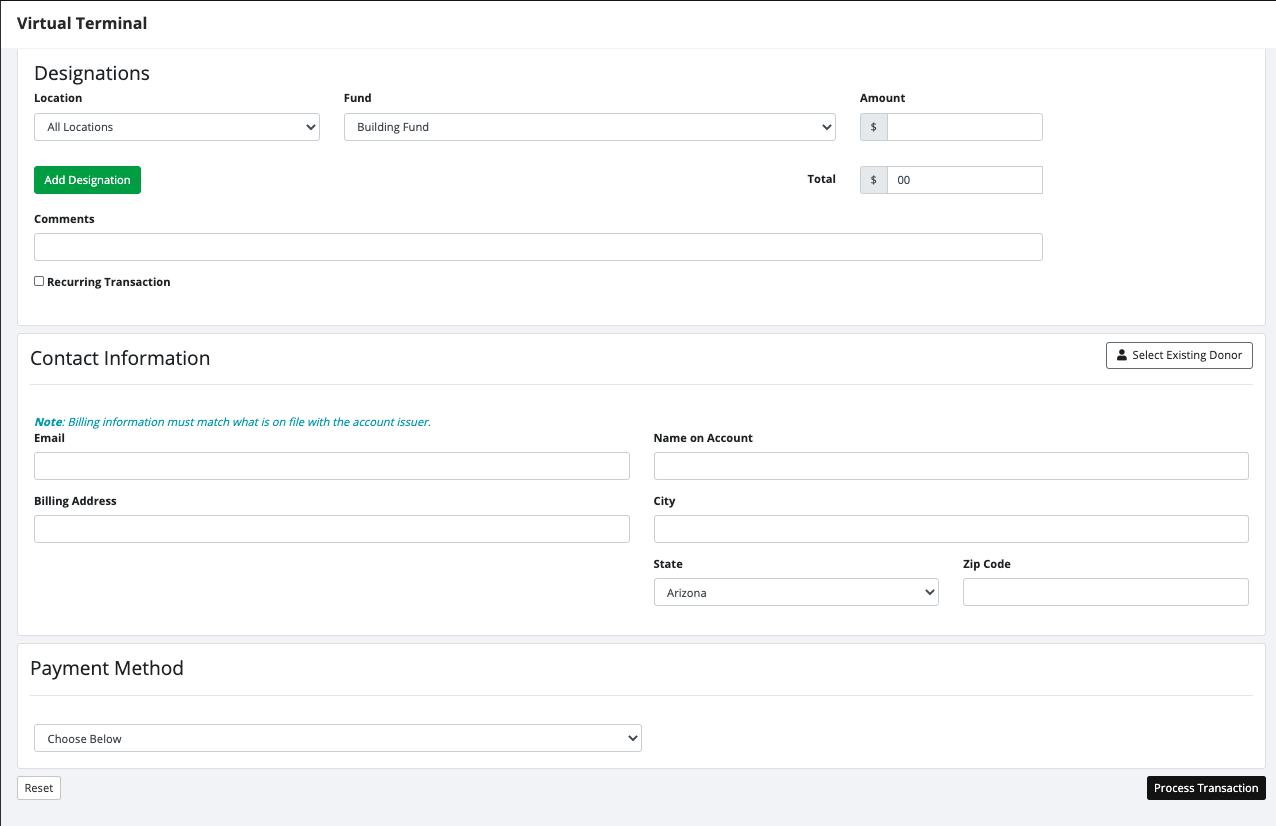 Givers will receive the customized Email Template you've created as confirmation of the completed gift transaction.
Updated