Faithful generosity fuels your ministry in a practical way, so you can forecast and meet your budget needs.
To help givers take the step to become consistent givers, you can enable a prompt in Form Properties to appear after one-time gifts are made. Givers can quickly and easily turn a one-time gift into a recurring commitment.
For Account Managers

Follow the instructions in the video to enable the Make This Gift Recurring for givers.
---
For Givers

When the prompt is enabled, a giver will see your custom text following the completion of a gift. As demonstrated in the video above, account managers can choose when the prompt will appear – after each gift or after the third or fifth time a giver completes a gift.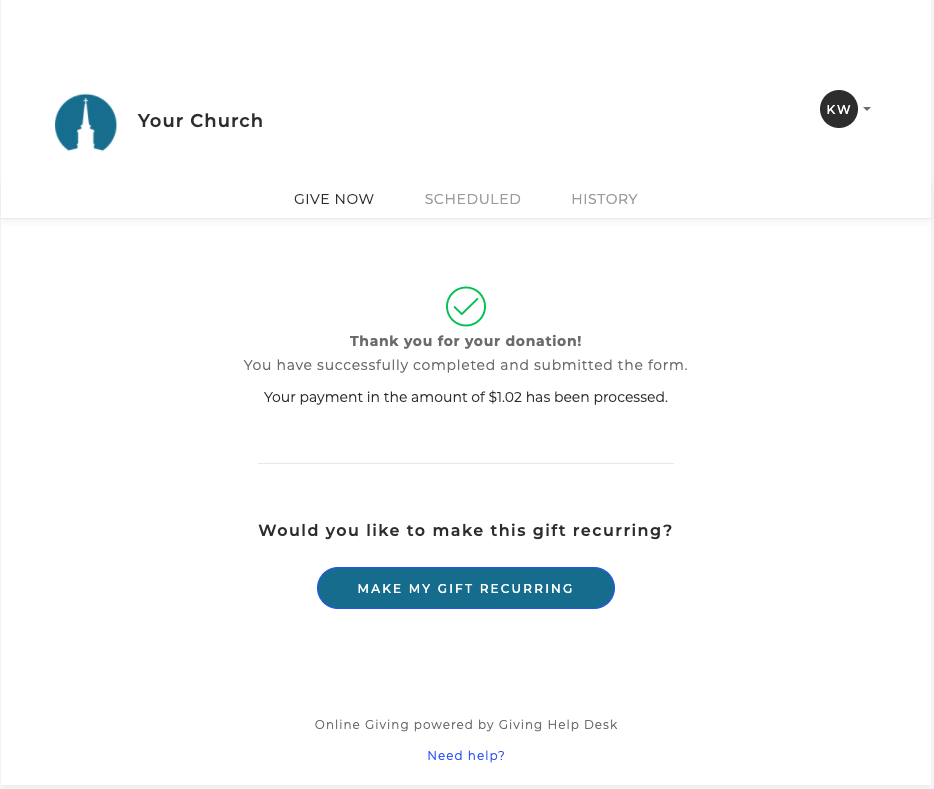 Givers can select the amount, frequency, fund and/or sub-fund, and start date. Additional gifts can be scheduled by clicking + Add Donation.
Givers may also choose the same payment method used before, change methods, or add a new one.

Click Schedule and the new recurring gift is ready!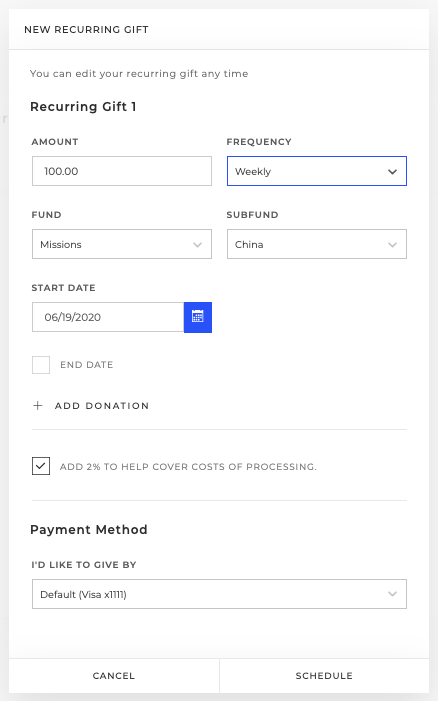 Updated