In the top right corner of the Manager Portal, you'll find a 9 dot navigation menu that will functionally help you as an account manager quickly move between integrated tools.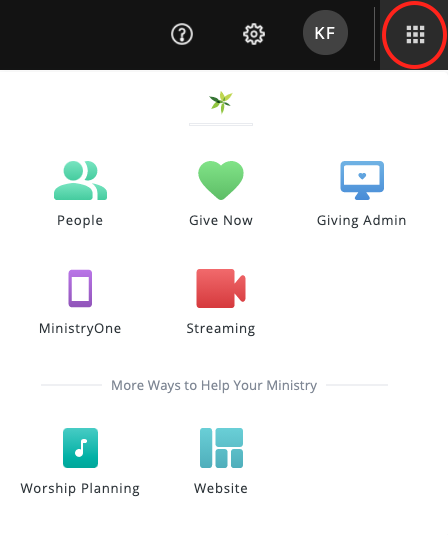 After clicking the 9 dot menu, you will find icons for integrated accounts you may have in the top section, as well as other tools that integrate with your giving account that you have not yet activated.
Clicking each icon will seamlessly log you into your integrated accounts, through single sign-on. With one click, you can manage your giving, ChMS, MinistryOne mobile app, worship planning, website, and live streaming.
The 9 dot menu will appear in the top right corner of each system, allowing you to quickly and easily navigate back and forth, as needed.
---
If you would like to learn more about other ways to help your ministry, click the Talk to us button. A team member will reach out to you with solutions to help your ministry fulfill its mission.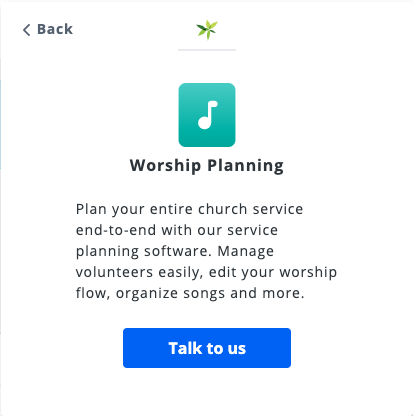 Updated