Of course you love the full-featured mobile app, MinistryOne, included in your giving plan! If you've wanted to connect the powerful app even more with the branding of your church or ministry, the wait is over.

The Custom Branded MinistryOne App includes the same MinistryOne features, and is now available as your ministry's own app in the App Store (iOS) and Play Store (Android), with your own name and branding.
What's the difference?
The MinistryOne church app is included with your giving plan at no additional cost. The app logo may not be altered, and users download "Church by MinistryOne" from the App Store and Play Store.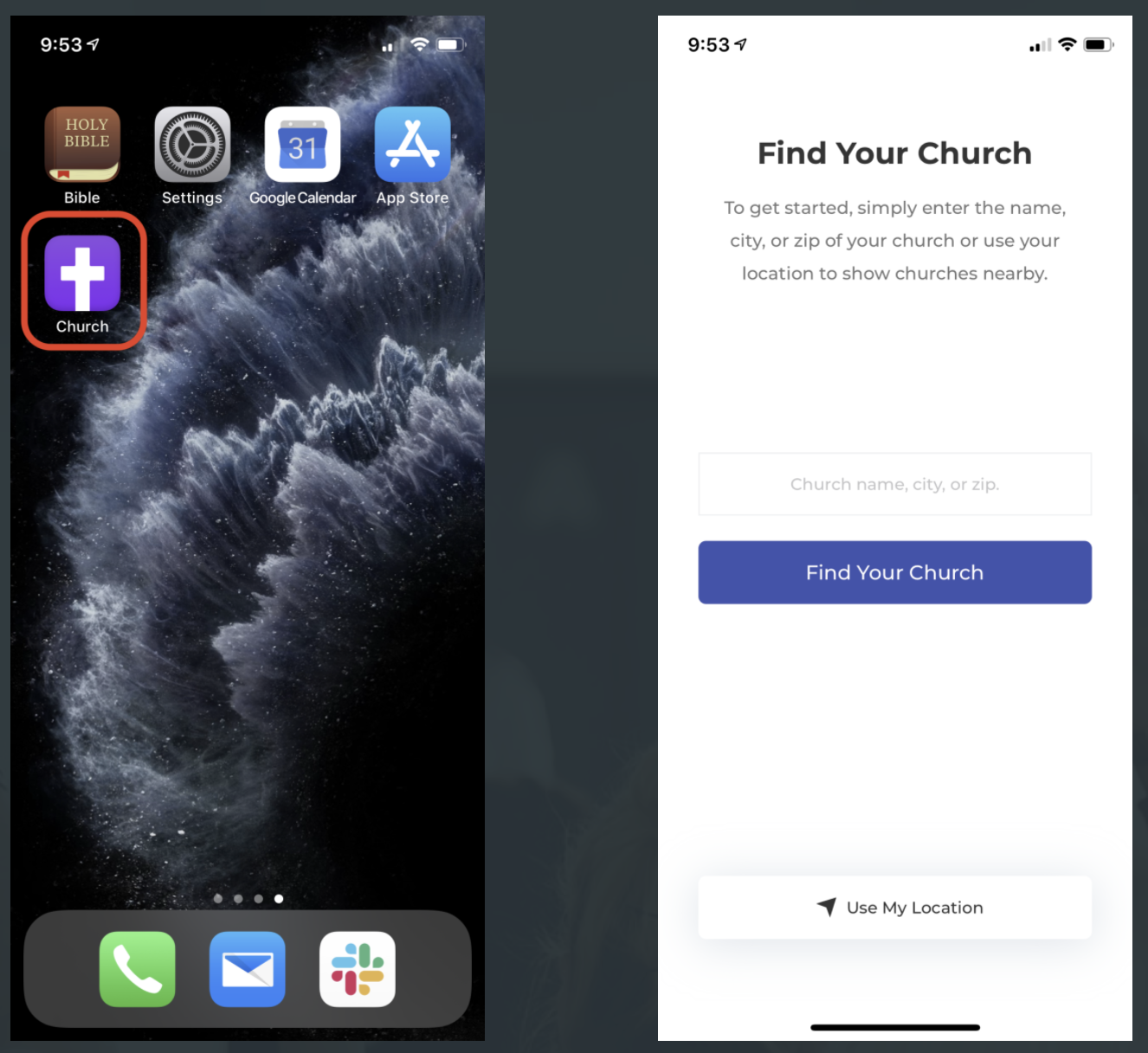 Custom Branded MinistryOne includes the same powerful features and modules as MinistryOne, but your custom app logo will appear in the App Store and Play Store, as well as custom app name. Your app will have its page in the stores, which can include customized descriptions and app screenshots that show your sermon graphics, event graphics, etc. Additionally, users will see your custom logo on their smart phone screen and your custom splash page when first opening the app.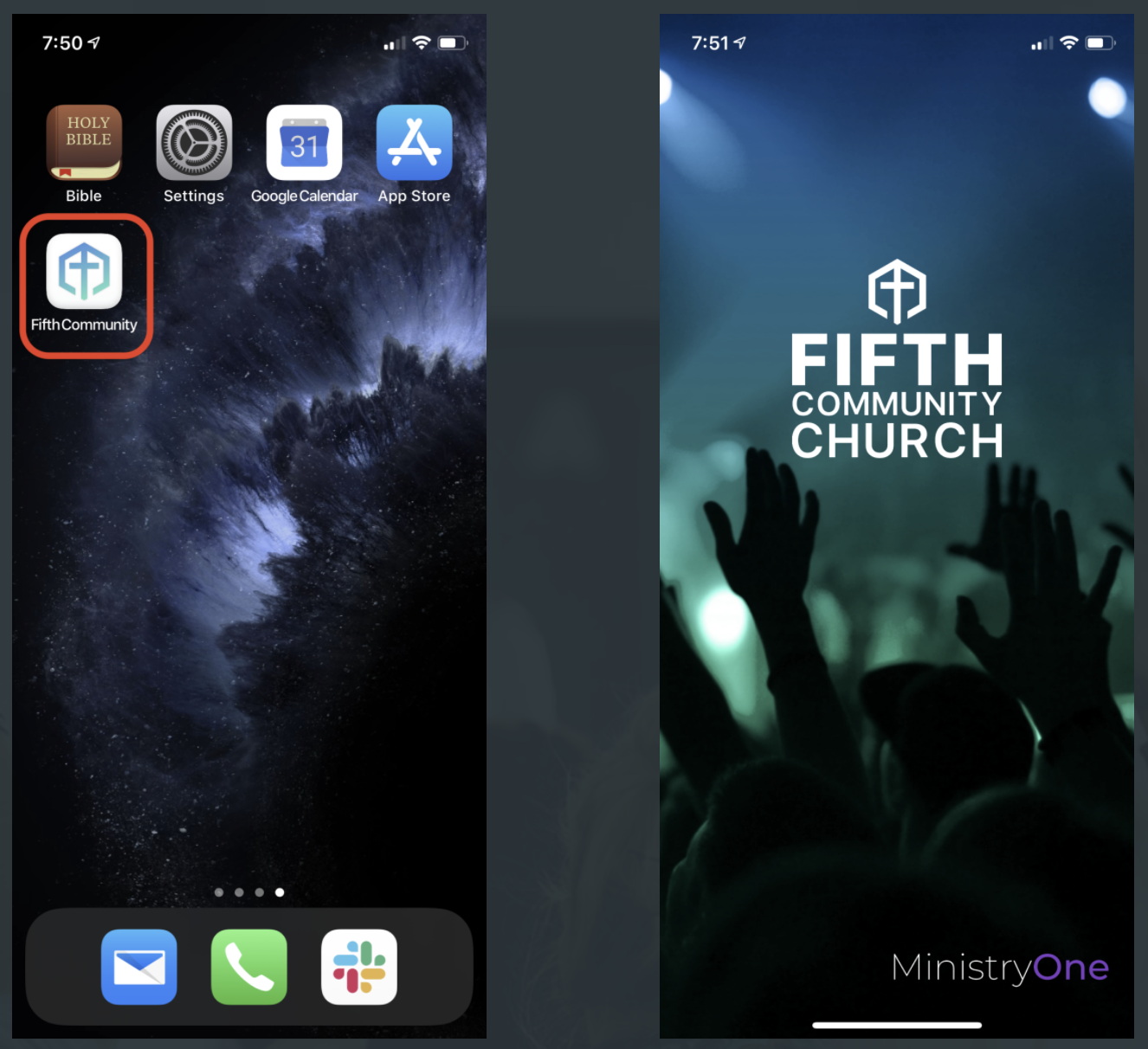 What is the cost?
MinistryOne is included in your giving plan at no additional cost.
Custom Branded MinistryOne is $120 per month, and a one-time $1,800 set-up fee.
What is included in the set-up process?
One of our team members will be assigned to your account to help you work through the details, including the process of obtaining the required accounts and getting your Custom Branded MinistryOne app in the app stores.
You should plan on the overall process taking 4-6 weeks, since the Apple store process can be complex, especially if your church does not yet have an Apple Developer Account or a D-U-N-S number.
Churches/Ministries interested in a Custom Branded App will need to provide graphic images to given specifications, and a ministry contact to work through the legal agreements required for an Apple developer account.
I already have MinistryOne and would like to upgrade. Now what?
If you already have MinistryOne and your church/ministry has downloaded the app, you don't need to worry about maintaining multiple versions. The app will continue sporting the MinistryOne icon but all the content within the app will update in real-time, just like your custom branded version
Can I replace a different app with the Custom Branded MinistryOne app?
If you own and have management rights to an app in the stores (including the dev keystore) this is not a problem. The user experience would be similar to any app update, and after the app updated, your custom branded MinistryOne app would be there in place of the previous app.


Interested? Connect with our team to learn more about the Custom Branded MinistryOne upgrade.
Updated