Customize Your Church App
1. App Settings: General Info
Enter your Church's Ministry Name, Description, and Address. View the video below for more details.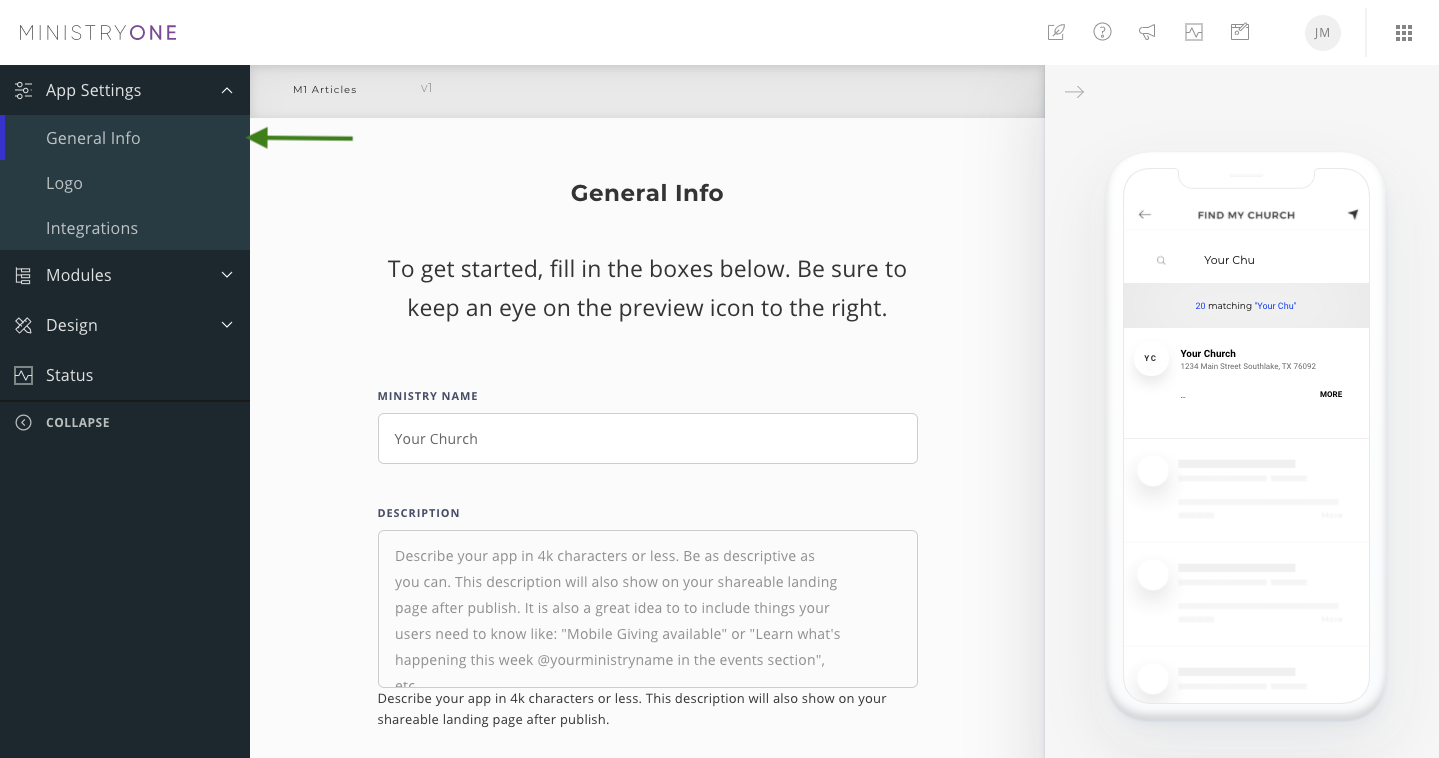 2. App Settings: Logo
Upload a PNG or JPG image of your church logo.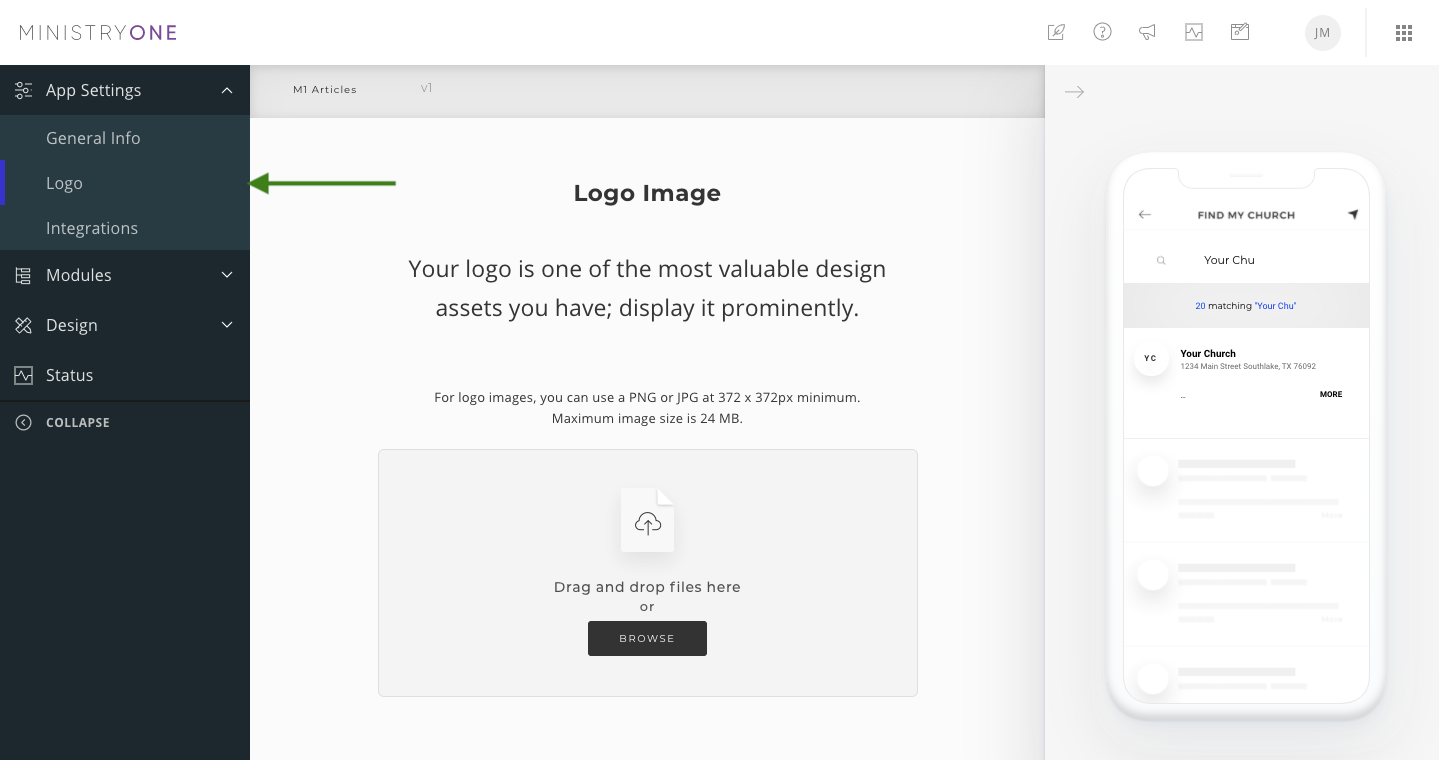 3. App Settings: Integrations
Integrate your in-house People or Streaming account.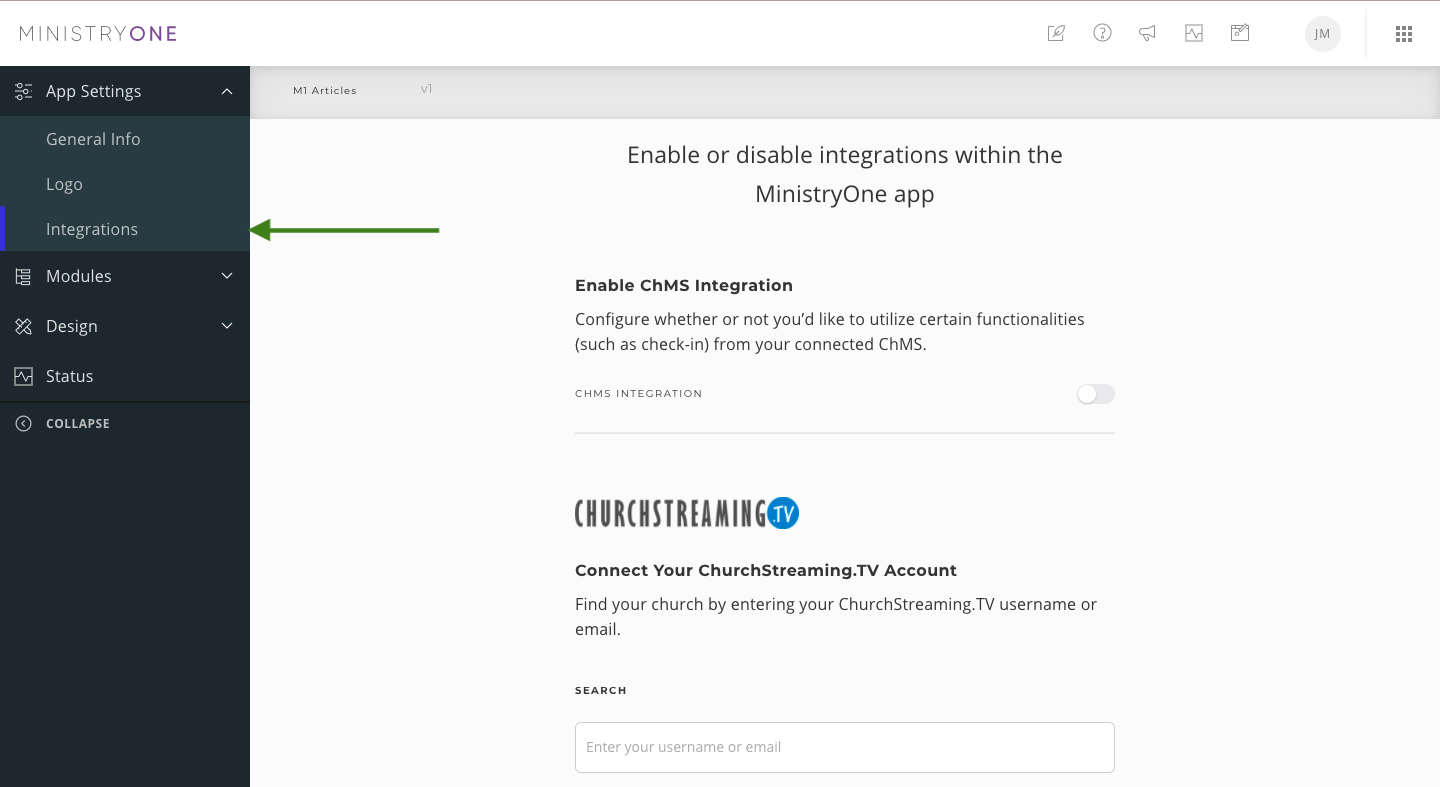 Note: If you'd like more information about either of these solutions, click on the 9-dot menu at the top right of your screen.
4. Modules
Select the Modules you'd like to appear within the app for your users.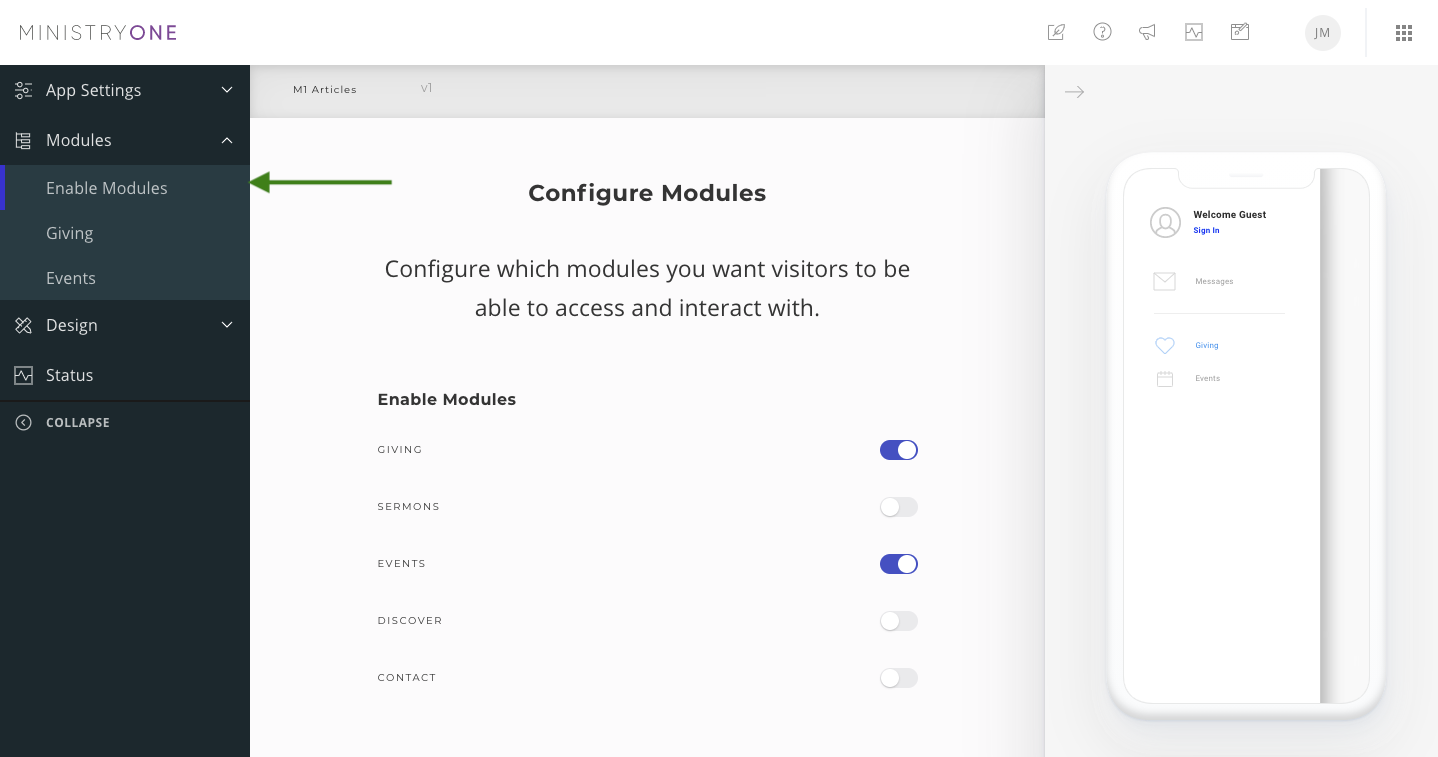 To better understand what each Module does, watch these Tutorial Videos:
Contact, Discover, Sermons, Giving, Events
5. Design - Menu Style
Choose your desired Menu Style, then Drag and Drop the menu items to re-order.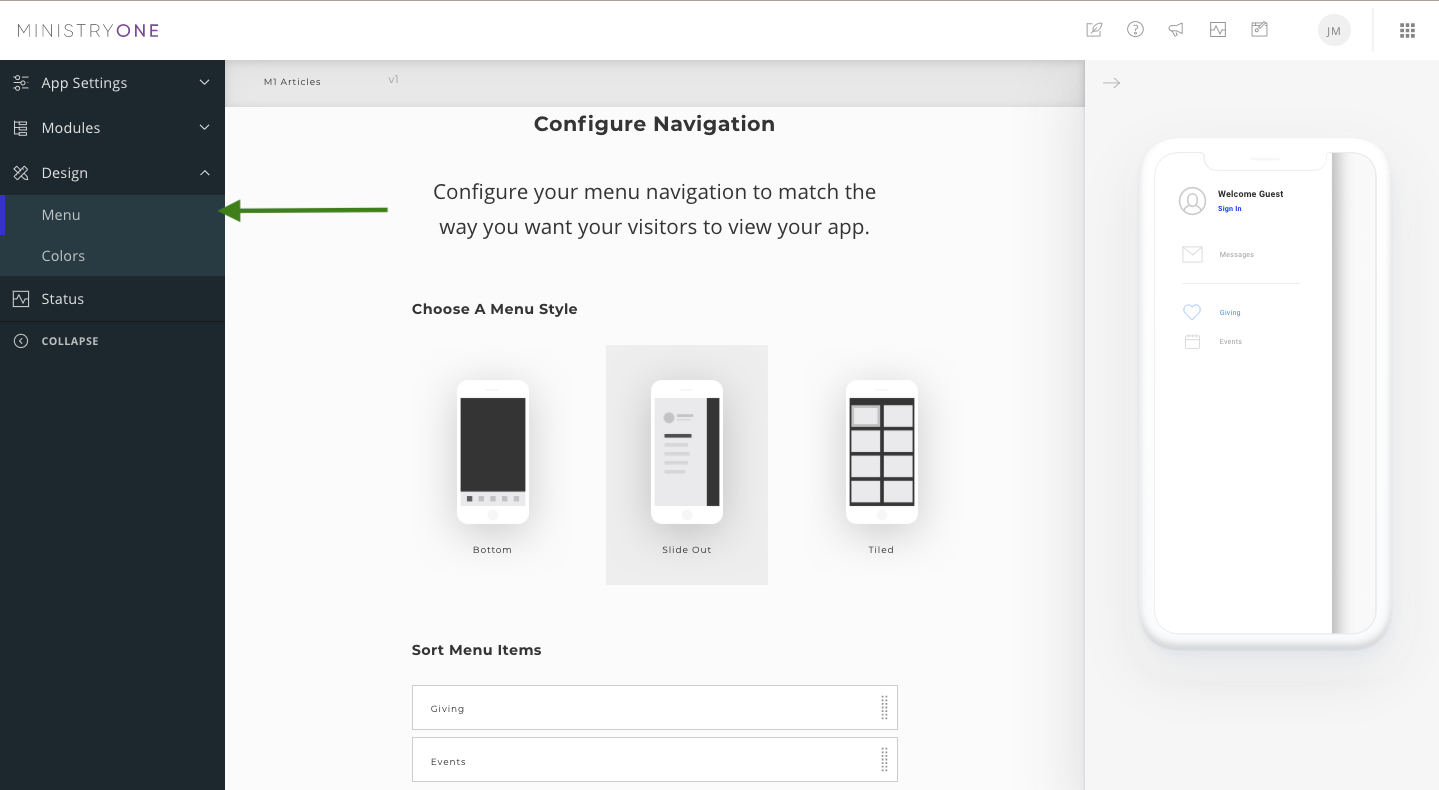 5. Design - Colors
Choose your app's light or dark theme, color scheme, and text colors.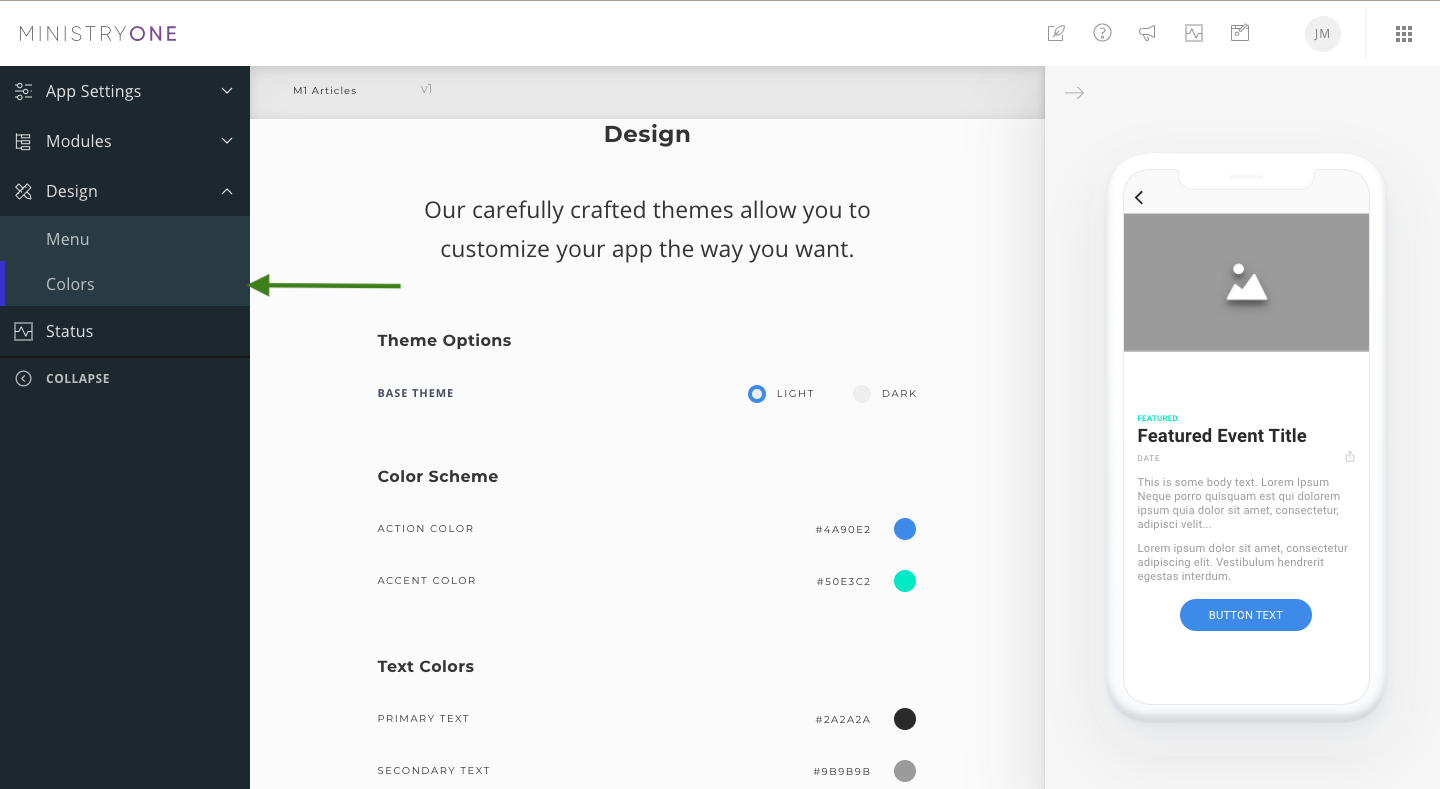 Next Step: Publish Your Church App
Updated