Have a staff member or volunteer who is excited to set up and manage MinistryOne, but you'd rather they not have access to giving information? We've got you covered.
Once logged into your Manager Portal, click the Gear ⚙️ Icon at the top right of your screen, then click on the Managers tile.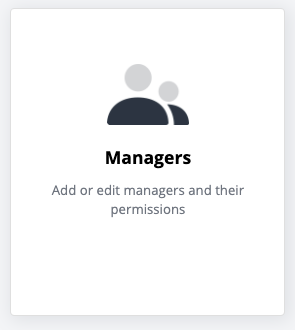 Click +Add Manager, and complete the General Information section at the top. Next, scroll down to select the appropriate Permissions. For MinistryOne specifically, you'll need to select Organization, then unselect all boxes except MinistryOne and MinistryOne Info.
Keeping in mind that much of the functionality of MinistryOne is dependent on Forms, it may also be necessary to give this manager Forms permissions as well.

If necessary, you can even adjust the permissions within forms so managers can only create a form, but perhaps not view the responses. To find out more about permissions see Manager Permissions.
Updated