Offer your donors a chance to increase their gift amount by a small percentage to help foster growth in faithful generosity.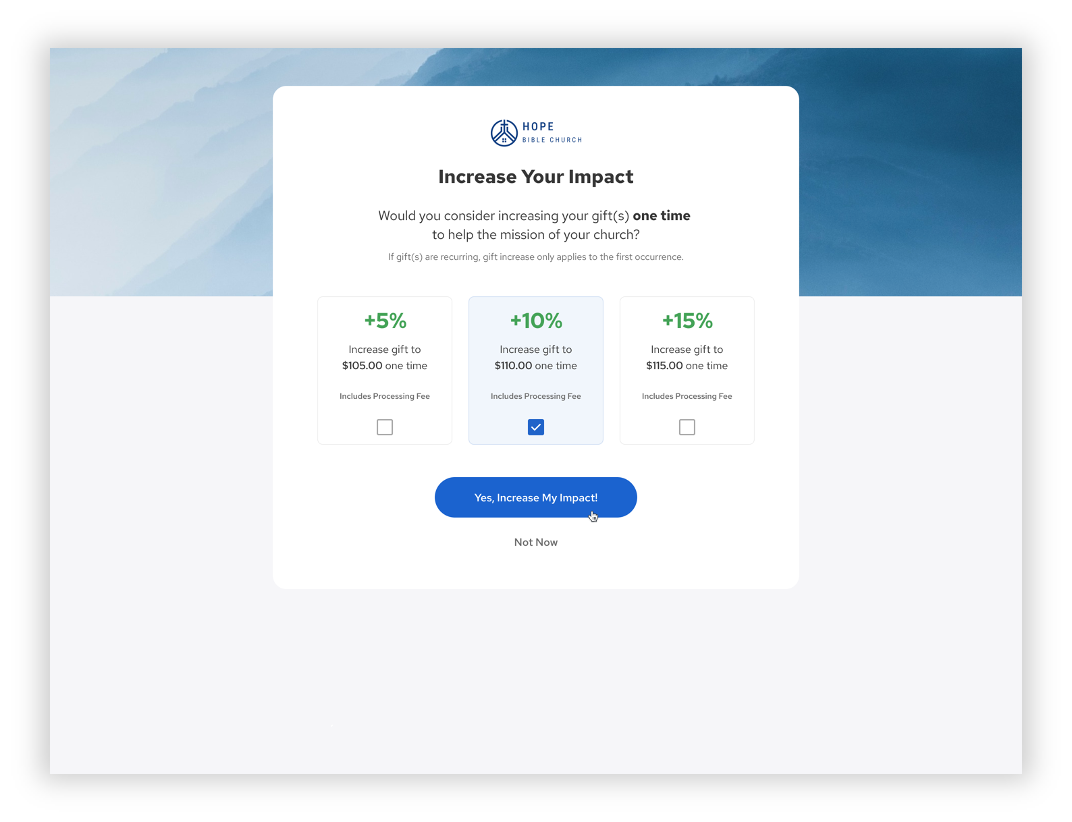 In your Form Management tab, select which Giving Form you'd like to add More Ways to Give. Once inside the form builder for that form, click Form Properties and select the Submission tab.
Check the box to Prompt donor to increase gift amount after submission.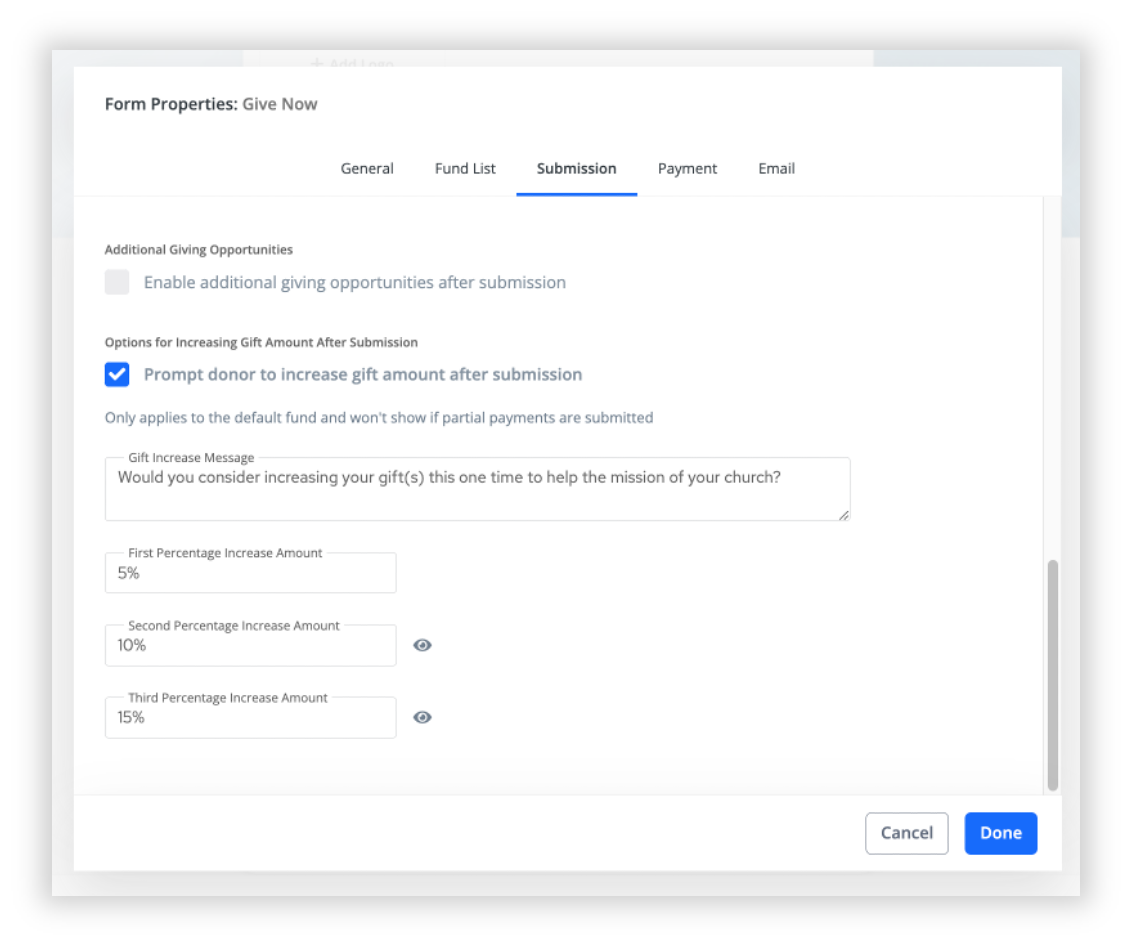 Next, customize your Gift Increase Message.
Lastly, set your desired Percentage Increase Amount(s). Click the eye icon If you'd prefer not to show all three amount options to your donors.

How will this appear to donors?


After donors have submitted their gift, a pop-up will giving them the opportunity to Increase their Impact. They can either select a Percentage amount to add to their gift, or simply click Not Now.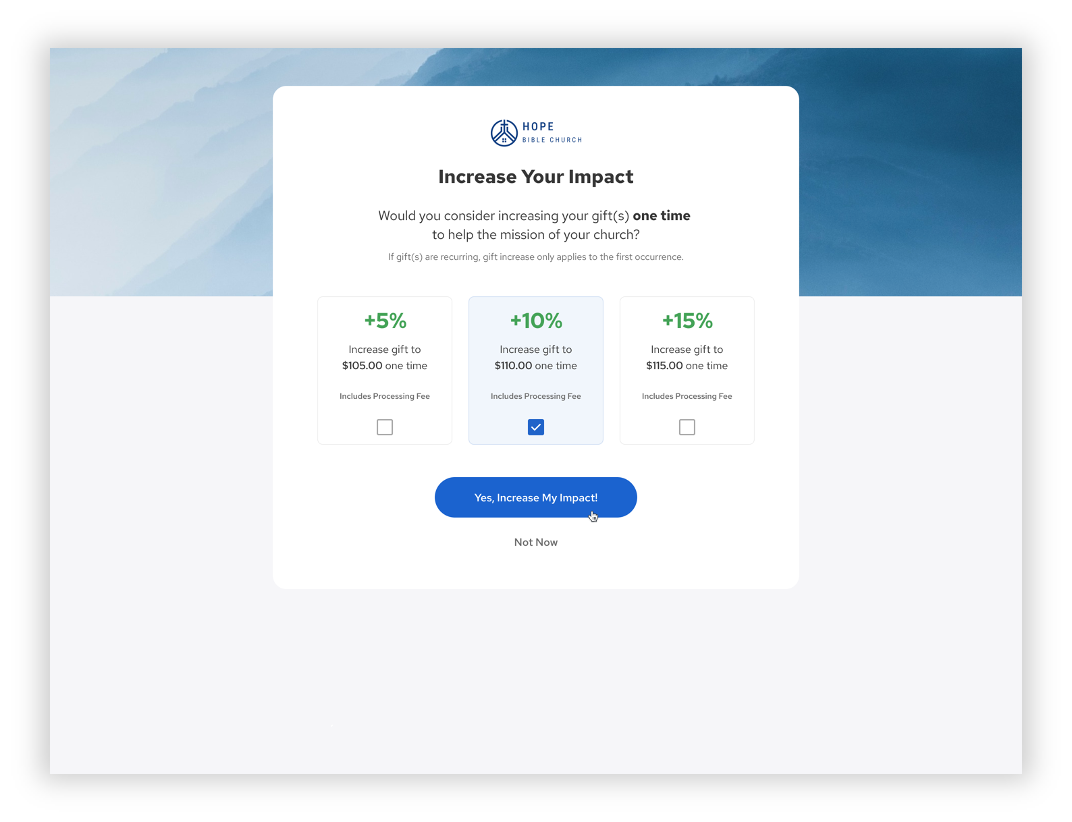 **Please note that the increased gift amount will process as a second and separate gift and that processing fees will be applied to both transactions. Gifts will show separate in the Transaction Report in your Manager Portal, as well as on the donor's bank statement.
Updated