Now that your Giving Form is set up, here are some additional tools and pro-tips to help your ministry launch well and cultivate a culture of generosity.
Allow Donors to Cover Processing Costs
This simple option can reduce expenses plus provide donors an additional opportunity to express generosity towards your ministry!
Setup Text Giving
Think it's just for millennials? Think again.
Married women aged 49-59 are the most likely demographic to use text giving!*
What's more, text giving setup takes just 3 minutes. Giddy-up!


Note: New to Text Giving? See it in action!
*2023 Charitable Giving Statistics


Promotion & Launch Resources
Launching Digitial Giving successfully isn't a one-time event. It takes repetition, promotion by ministry leadership, and accessible resources to make adoption simple.
And guess what - we've got you covered!


(1) Editable Slides:
Download our customizable Giving Promotion Slides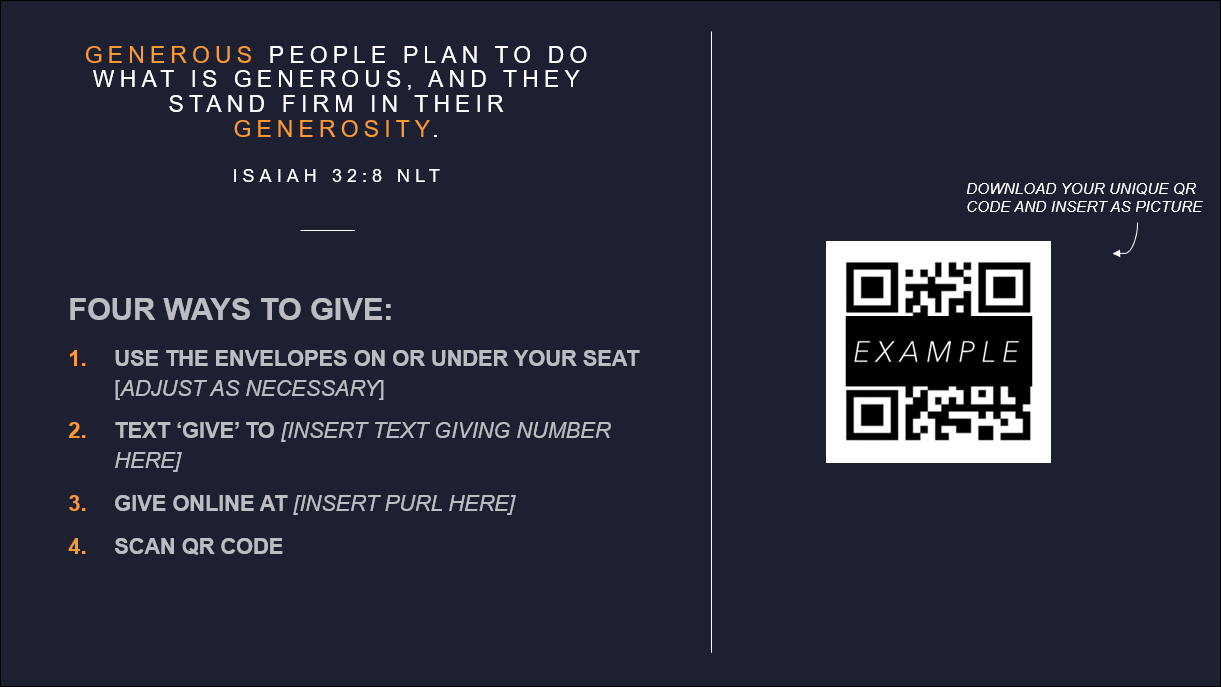 (2) Digital Giving How-To Video
Download & use this pre-created video for launch day or link to it as a helpful resource from your website or social channels!


(3) See our Full Giving Launch Kit
View our entire Library chock-full of strategy, example graphics, promotional scripts, bulletins, and more!
Take Donations over the Phone
Ensure you're equipped to process a donation on the spot or manage a donor's giving on their behalf. Our Virtual Terminal makes the process simple.
Learn to Use the Virtual Terminal
Note: Sometimes you may need to create a donor profile for a new donor. Learn everything there is to know about Donor Management.
The Home Tab: Create a Ministry Hub
Enable the Home Tab on your Giving Form and display additional forms for prayer, guest welcome, donation drives, events, and so much more! One place for your key ministry activities!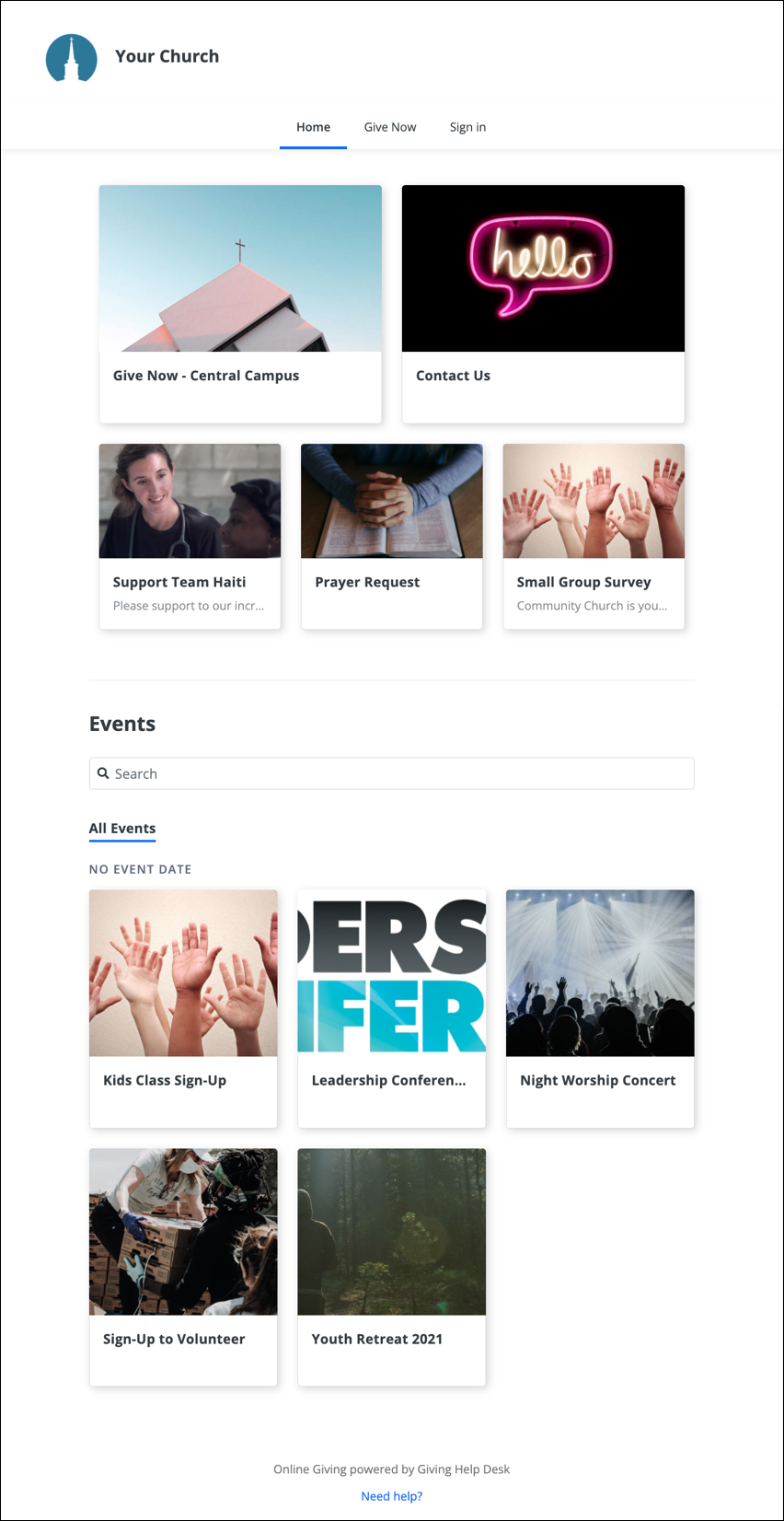 Updated