One of the most beautiful things about your giving platform is the opportunity to receive community support instantly. When crises hit, your organization can offer the opportunity to support through service, prayer, & finances in minutes.
As you hopefully know by now, Forms can raise financial funds, but also, facilitate prayer or emotional support, and mobilize volunteers. Forms can be shared and accessed in a number of ways. For example, utilizing Form Keywords, your community can simply text an assigned Keyword, and instantly receive a link to any form.
As responses start coming in, each form submission can trigger a notification email to a staff member or ministry leader to ensure that donations, signups, and prayer requests are being processed in real time.
There is no faster way to facilitate support efforts!
You can quickly respond with forms like the examples below in 3 easy steps:
Financial Support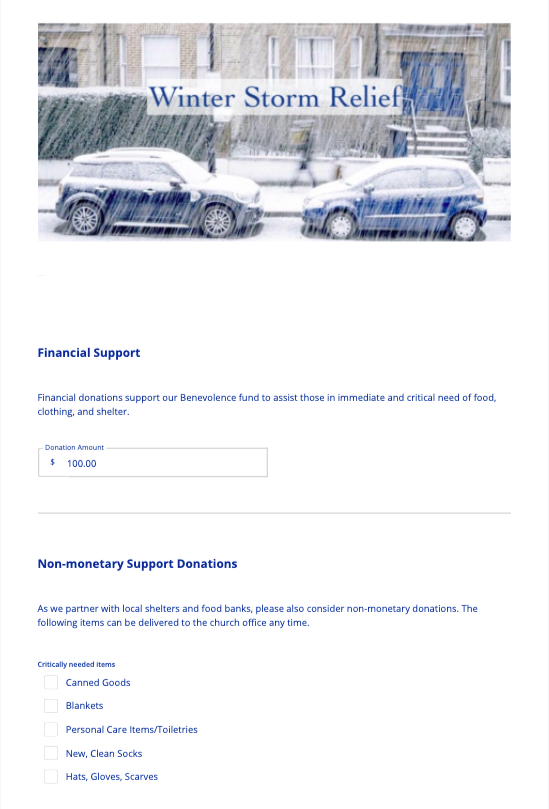 Be sure to create a specific Fund for this cause so you can quickly isolate those donations in your reports, and put them work!
Prayer Support: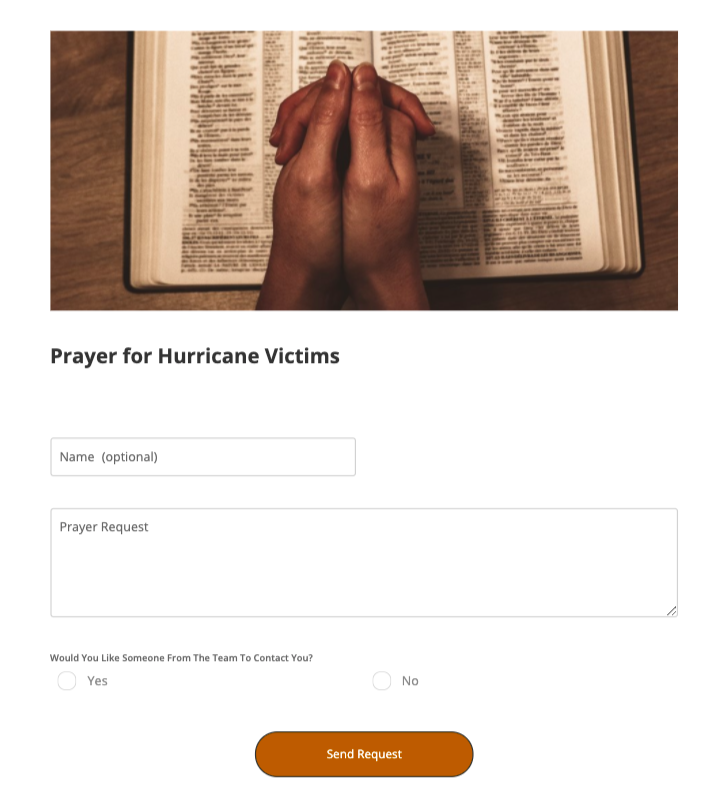 As requests are submitted, consider holding a vigil for the victims with 24 hour prayer and support available.
Volunteer Signups: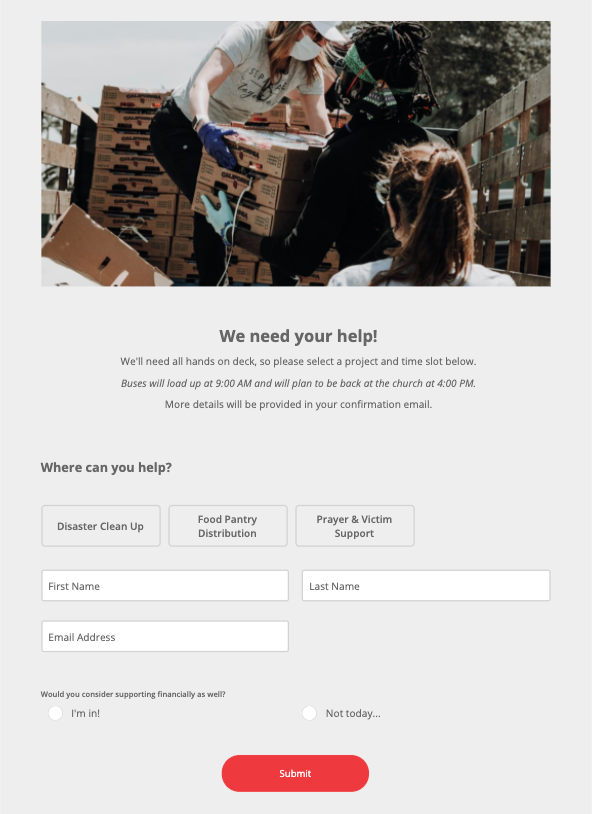 Signup information can be found within forms, and volunteers can be checked in quickly and efficiently using a QR code, or checked in traditionally with a printable list.
Thank you for trusting us in times of need. Our team is here to help! If you need assistance creating any of the support opportunities above, please reach out to our Support Team using the Chat Bubble at the bottom of this screen.
Updated